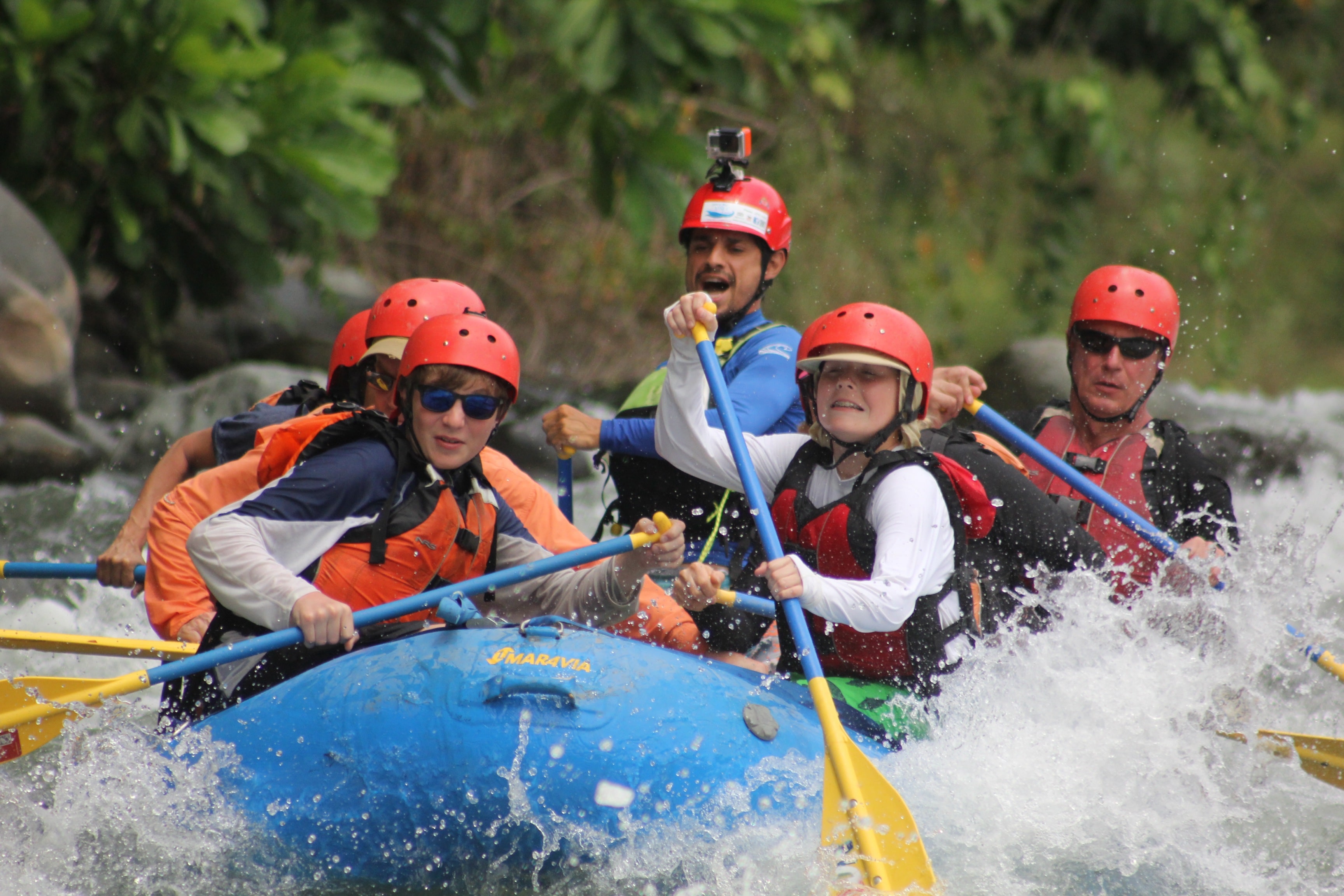 White Water Rafting near Jaco, Costa Rica
Posted by Silas Howe in Jaco, Tours, Traveling
19
Jul
2015
When I was woken up at 5:15 AM to go white water rafting near Jaco, Costa Rica, I was worried that I would have a long day of traveling to the mountains. But at the same time, I was excited to be on my first white water rafting trip. All I remember from my brief moments of consciousness on the drive to the white water rafting were driving past the palm tree oil plantations.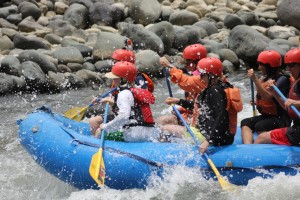 OK, so you are probably already thinking that you don't want to do this trip because I had to wake up so early, which means that it is far away. While that is true, it is completely worth it. When you get there, you are fed a delicious breakfast. Then, once every one else is ready to go, you get on an air-conditioned bus. Our guide, William, kept us very engaged for the hour long bus ride to the top of the river. He told us about how the men work in the palm oil plantations, which there are none of in Jaco, but are all around it, and why they had dogs with them. He also told us the 4 things to look for so you know you are in a new town: a bar, soccer field, school and church. We stopped a few times on the way to take pictures, and once at a small store for snacks and for bathroom. I felt like I learned a ton on the trip.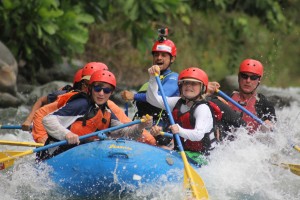 Once we were on the river, and after we had been given the safety instructions, we got in our boats and started going. Since the river was pretty low for us, we did get caught on a few rocks. Our guide, Andreas, was really fun and a plus for me was the he had a GoPro mount on his helmet so at a few points in the video you get his perspective of the white water rafting. Additionally, some of the helmets had them and I got one so I didn't have to use one of my own mounts.
After doing some good white water rafting, we stopped at a very beautiful spot on the shore which had a waterfall and a natural pool at the base of it. The pool had fish and was deep enough to dunk in. They took pictures of all of us  there and then gave us a snack, which was delicious.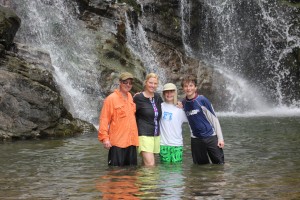 Then we got in our boats and kept white water rafting which was a bit better than the morning because it was deeper. There were some good rapids which at points made my brother feel like he was about to fall out of the boat.
At the end of the long day white water rafting near Jaco, Costa Rica, we were all very tired and happy. It was a great trip that made a great day.
[youtube http://www.youtube.com/watch?v=64AE5LlfbdQ&w=500&h=375]