Tours and Explore Jaco
There is so much to do right here at Room2Board all within a short drive.  Stop by our tour shop and sign up for one of our fantastic tours.  We have done the research for you and have selected the most reliable and safest tour guides in town so you can have the adventure of a life time at a great price.  Here are some of our guests favorite tours from Jaco.
Email us for prices and more information.
ATV + Waterfall Climbing + Zip-Line
Challenge yourself! Package includes: waterfall climbing, zip line, sky bridge, trekking/natural guided walk, expert naturalist guides and off-road ATV tour. Includes lunch and roundtrip transportation.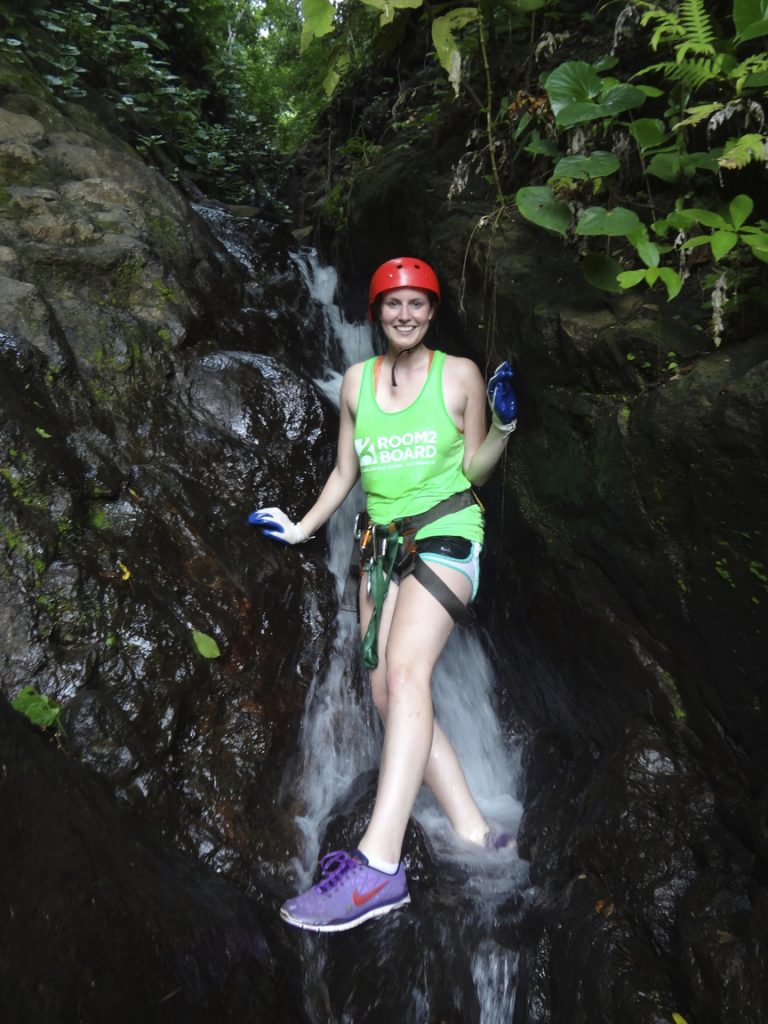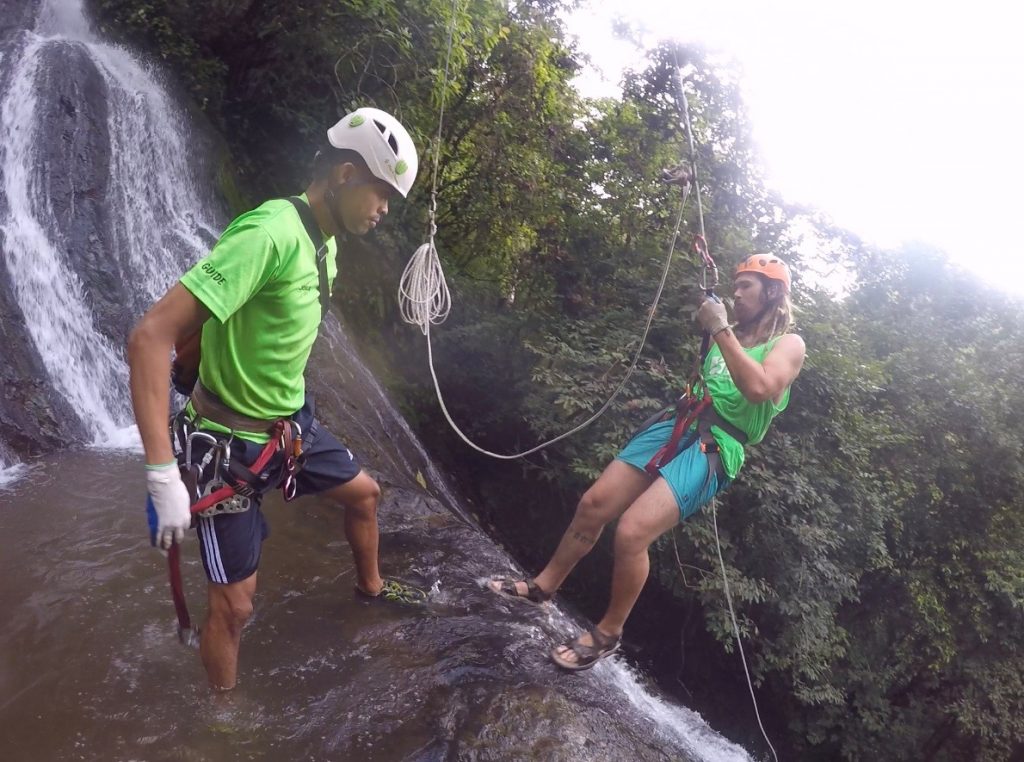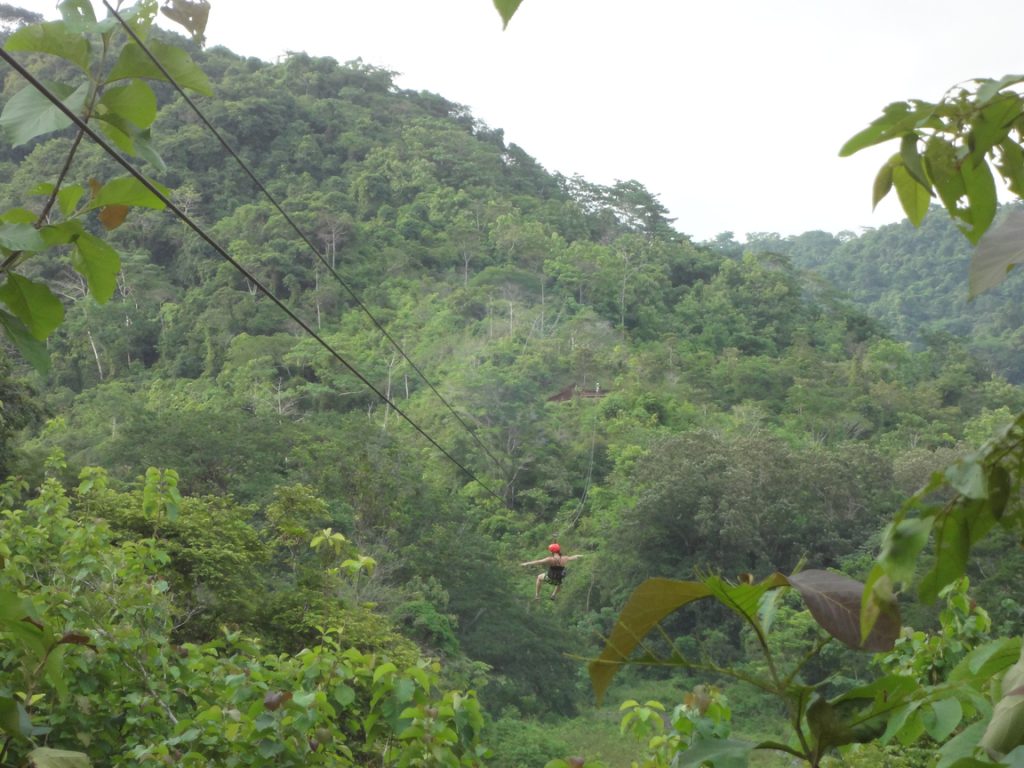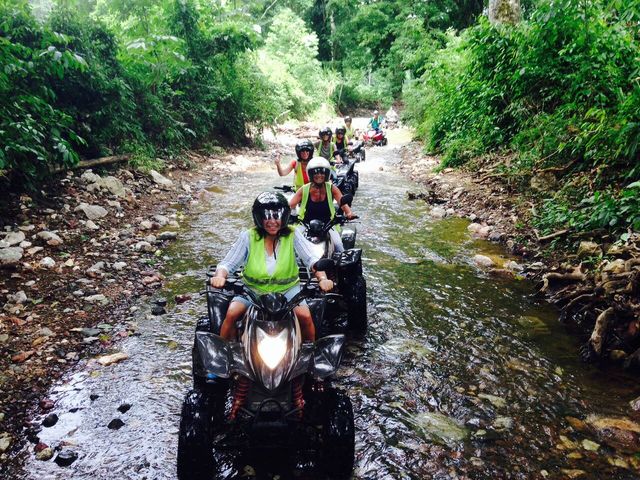 Waterfall Explorer
Experience the true meaning of "Pura Vida" this guided trip takes you to the rainforest in the hills above the Pacific Ocean to a majestic setting of pure Costa Rican natural harmony. After a short drive from Jaco beach, you will arrive at our base camp. After fueling up with an authentic Costa Rican meal, let's hop in our 4×4 safari vehicles and drive up the mountain to our private reserve. Your guide will stop along the way to point out interesting flora and fauna and the incredible views of the ocean and countryside. After a short (5 minute) downhill hike we will start our adventure through the river. We will hike up the river using trails and bridges that criss-cross the river allowing us to enjoy multiple smaller, interactive waterfalls and natural pools. There are 4 different swimming holes and many waterfalls to enjoy. These natural pools will invite you to swim in the fresh mountain spring water and submerge under the falls for an invigorating massage. For the more adventurous there are a couple of places you can jump into the pools from 4′ and up to 25′! When you are done we have the 10 minute hike back to the truck. During the entire tour we are totally surrounded by beautiful Costa Rica virgin rain forest. Bring your camera to capture all your amazing experiences and your guide will keep it in a dry bag and make sure it stays safe.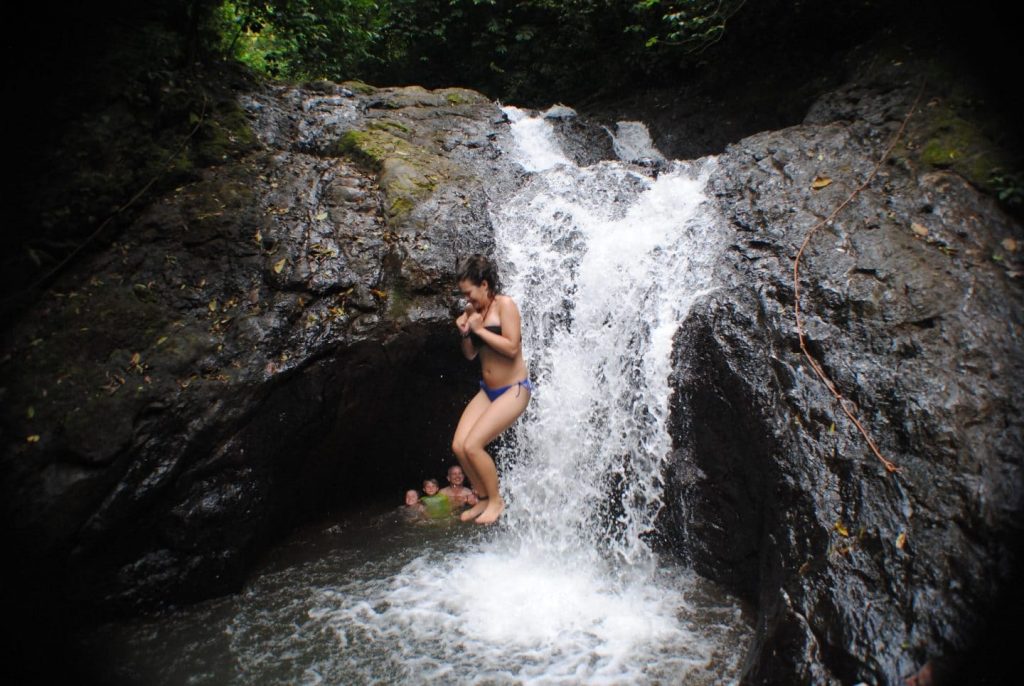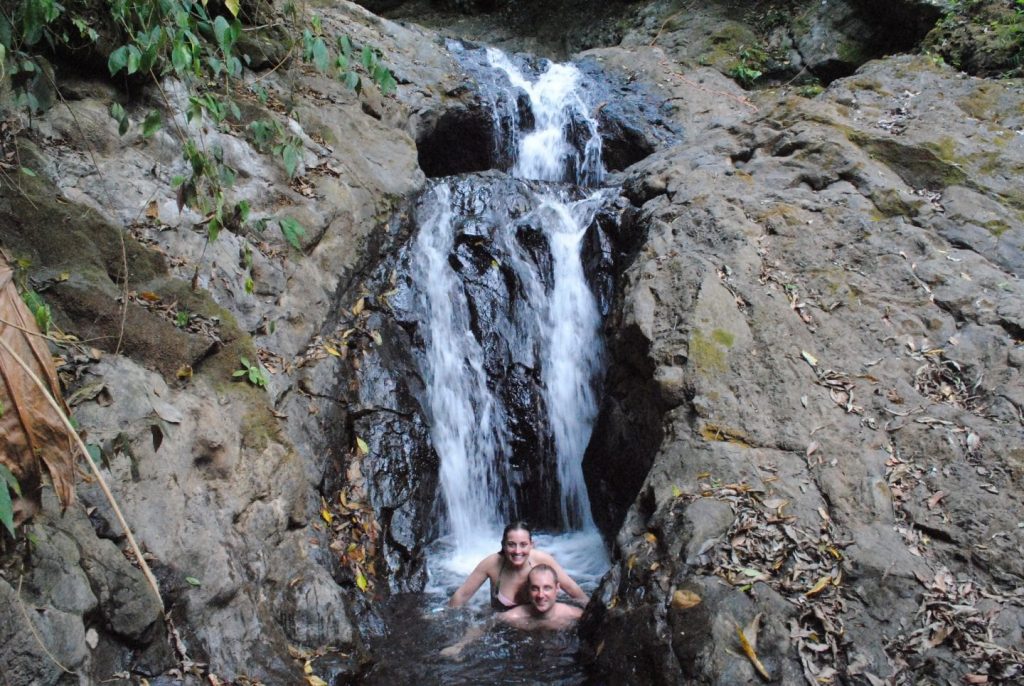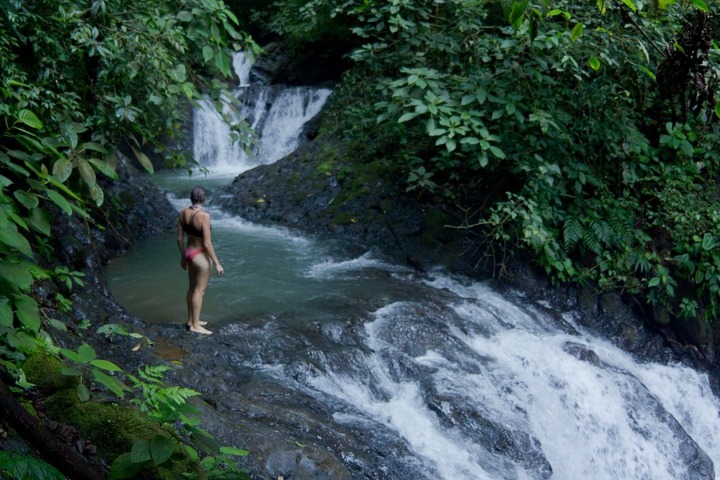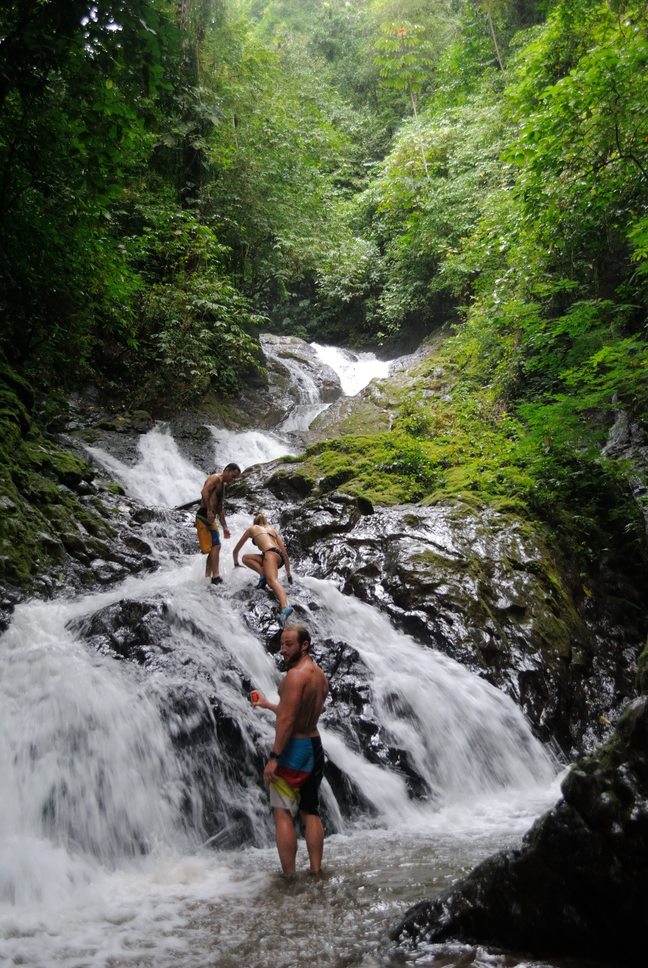 Extreme Adventure
This is an all day quest geared toward adrenaline junkies but also suitable for the more subdued. There are no jumps that are required so if you are travelling with an adventurous spirit but just want to watch or swim that is fine too. It starts with a drive south to the wild and rugged Osa area. We will trek to five different waterfalls in three locations with each one getting bigger and more beautiful. You can observe the falls from dry-land, swim in the pools or climb up and jump right in! It is up to you to decide what you are up for.One of the falls has a rope swing that you can swing and then jump off into the natural pools below.The next Waterfall has jumps from 8-40 feet and a natural water slide. We will then enjoy an authentic Costa Rican meal at a typical local restaurant. After lunch we will enjoy a 4×4 trek deep in the mountains to arrive at arguably the most magnificent waterfall in all of Costa Rica. When conditions are right you'll have the option of cliff jumping from 20, 30, 45 or 75 feet into the deep pool at the base of the 75′ falls. During this tour you will be deep into the Costa Rica Rain Forest. The first 2 locations have a 5 minute hike to the falls and the last hike is only 30 minutes.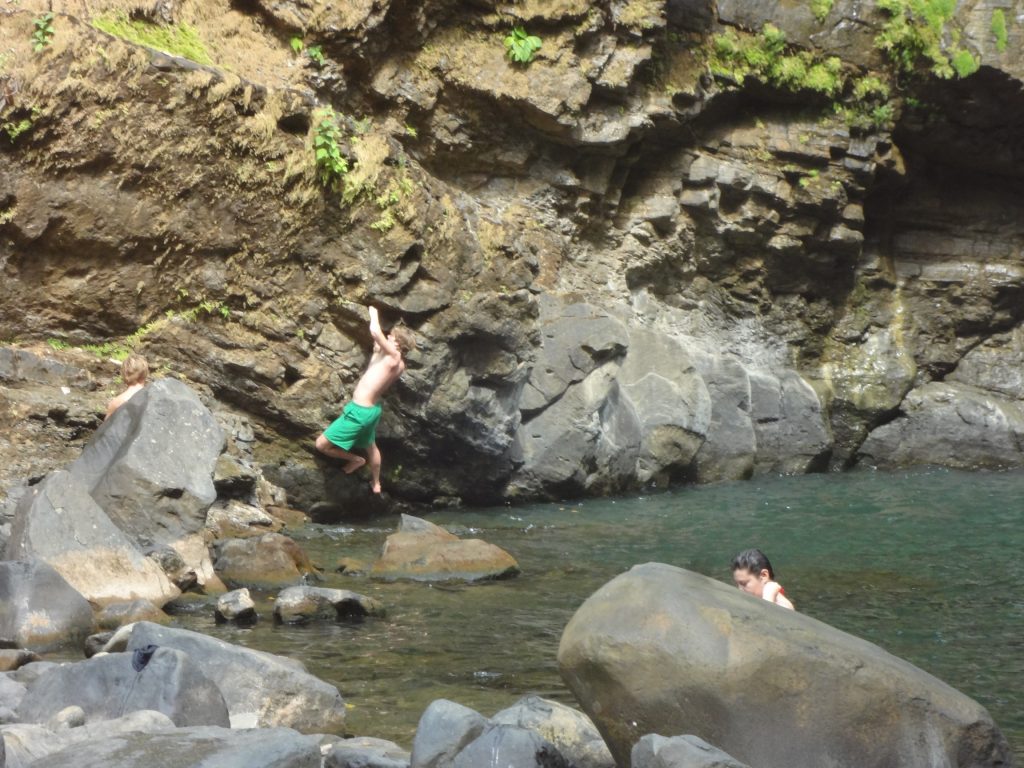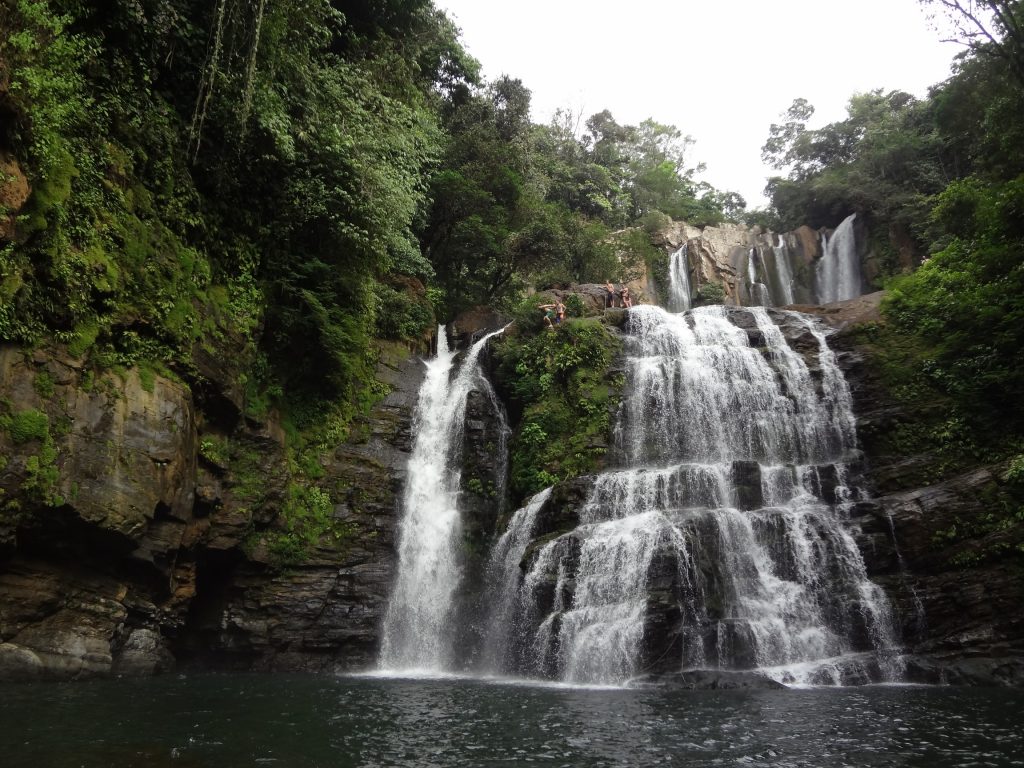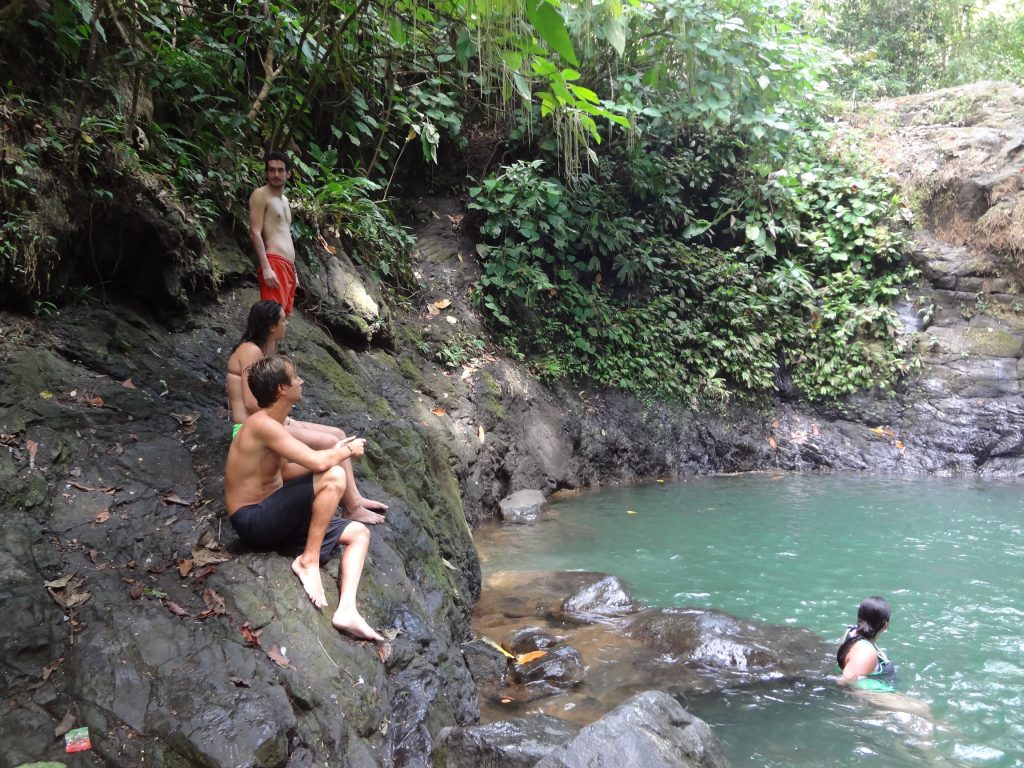 Waterfall Rappel/Canyoning/Zip-Line
Canyoning or Canyoneering is an exciting multi-sport adventure that is gaining popularity for the masses. We have combined Ziplining, Waterfall Rappelling, and Hiking along with optional Swimming and Cliff Jumping as high as 25 feet. Canyoning is no longer just for die hard adventurers and expert climbers anymore. At Jaco Canyoning you have the opportunity to experience true Canyoning even if you have never been in a harness. Just 20 minutes from Jaco we will arrive at our base to start your adventure. After fueling up with an authentic Costa Rican meal let's hop in our 4×4 safari vehicles and drive up the mountain over 1000′ to get to our private reserve. Your guide will stop along the way to point out interesting flora and fauna and the incredible views of the ocean and countryside. When we arrive at the top you will be outfitted with latest and safest gear from Black Diamond in the USA. You will be instructed on the safe and proper use of our equipment then begin your 5 minute hike to the first zipline. After 2 "zips" over the river we will do a dry training rappel to familiarize you with the proper technique. A short hike down river and we will have some swimming and cliff jumping (4-25′) opportunities if you desire! Now it is time to get wet! 4 rappels through the waterfalls and YOU will do it all on your own. At all times you will be "safe and backed up" by your guides! After a short climb up we will exit the canyon and hike 15-20 minutes back to the truck. By the time you are finished you can say "I am a canyoneer!" and can check this off your bucket list. Fun for the whole family – we have taken people from ages 7 – 78 on this exciting excursion. All you need is a little sense of adventure! Note: If you have any physical limitations that you are unsure of please contact us to see if this is an issue or not. The hike out, while steep, is on an excellent trail and is only a ¼ mile.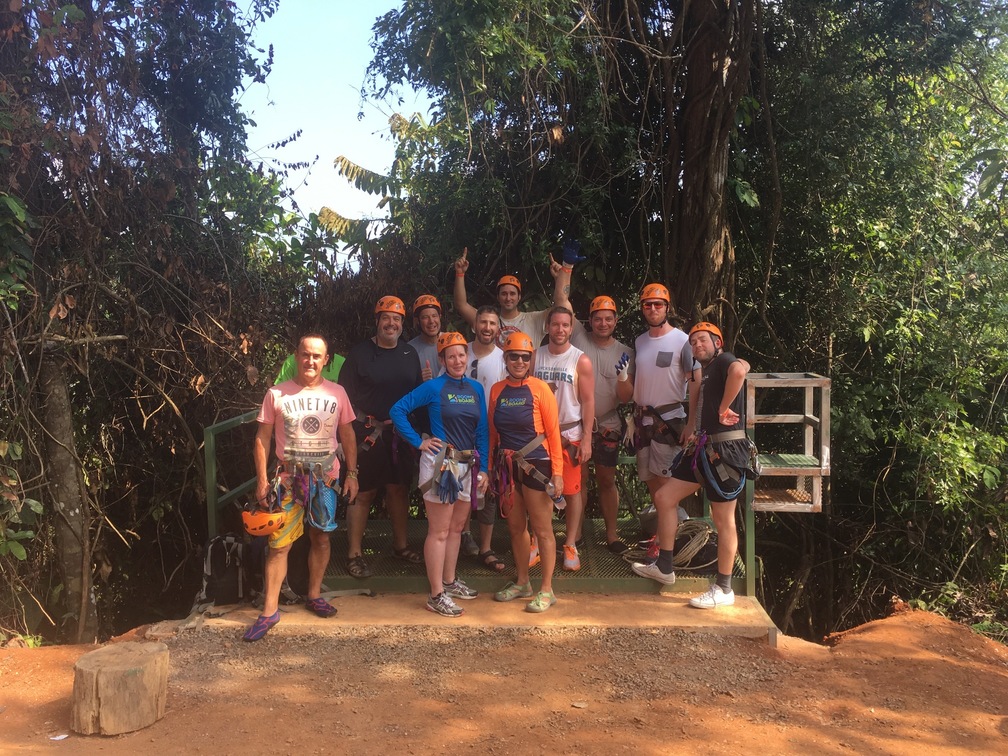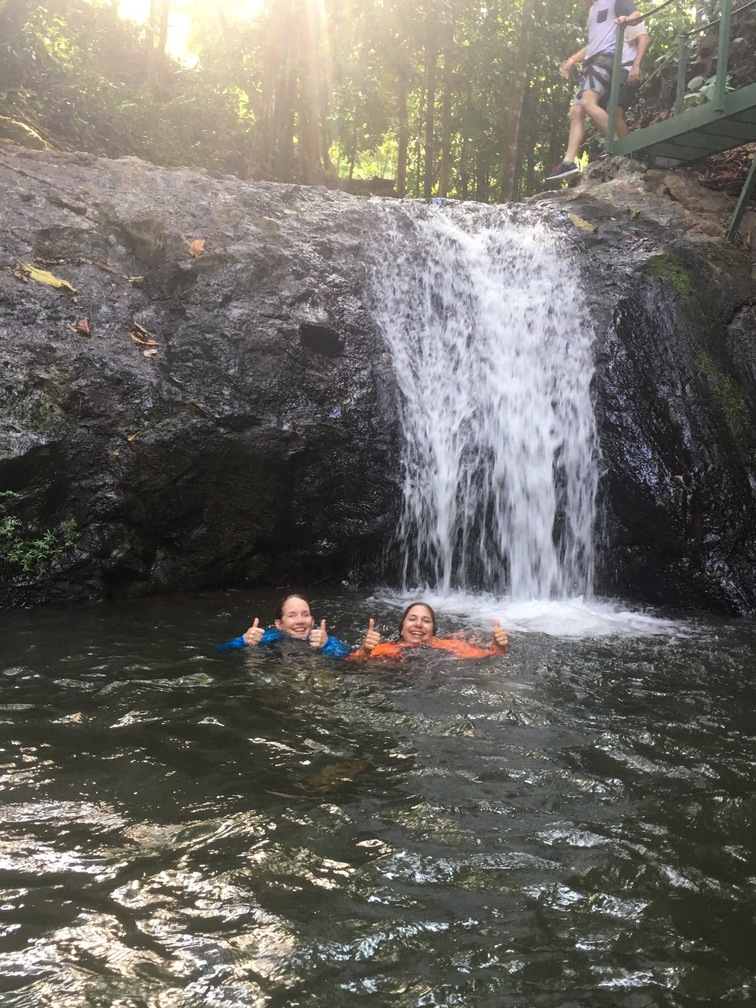 ATV 2/3/4 Hours
2 hours into the rainforest to climb to the top of the mountains and enjoy nature and stunning views first hand.  3 hours to reach a small waterfall on the top of the mountain, and take a small break at a local stop.  4 hours takes you deep into the rainforest. Coming across a large waterfall hidden deep in wilderness.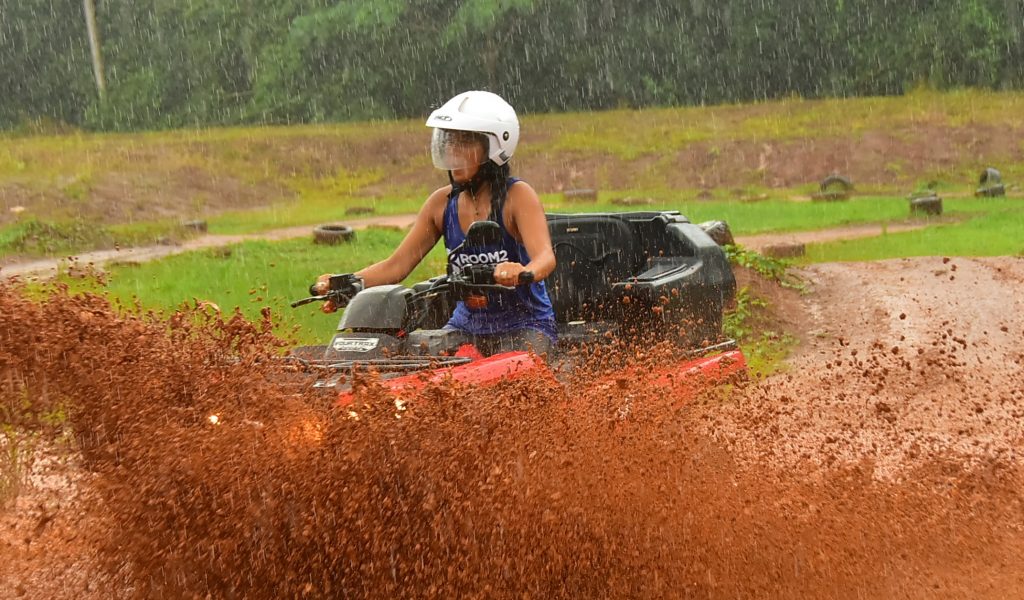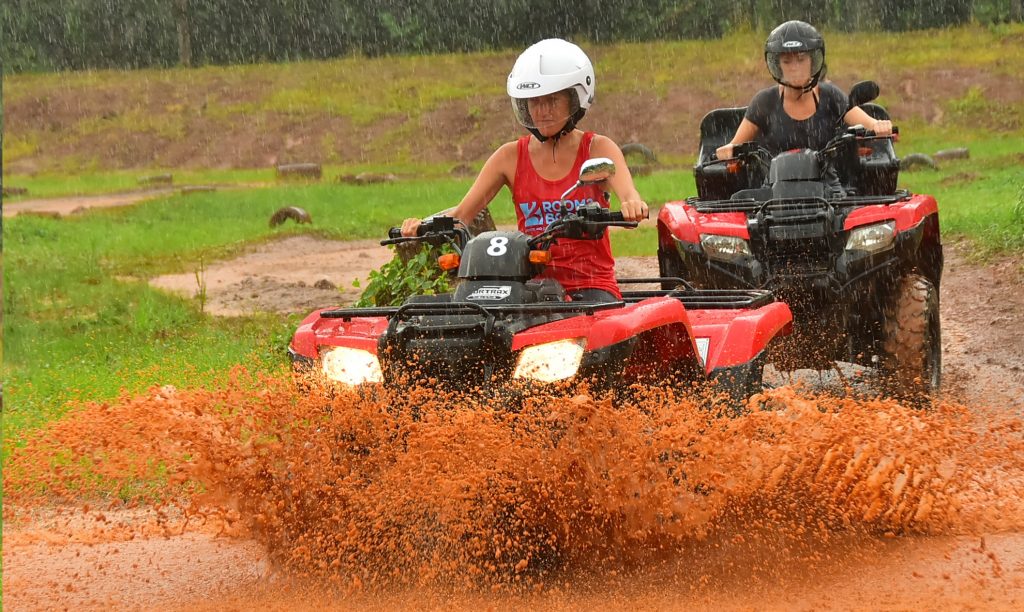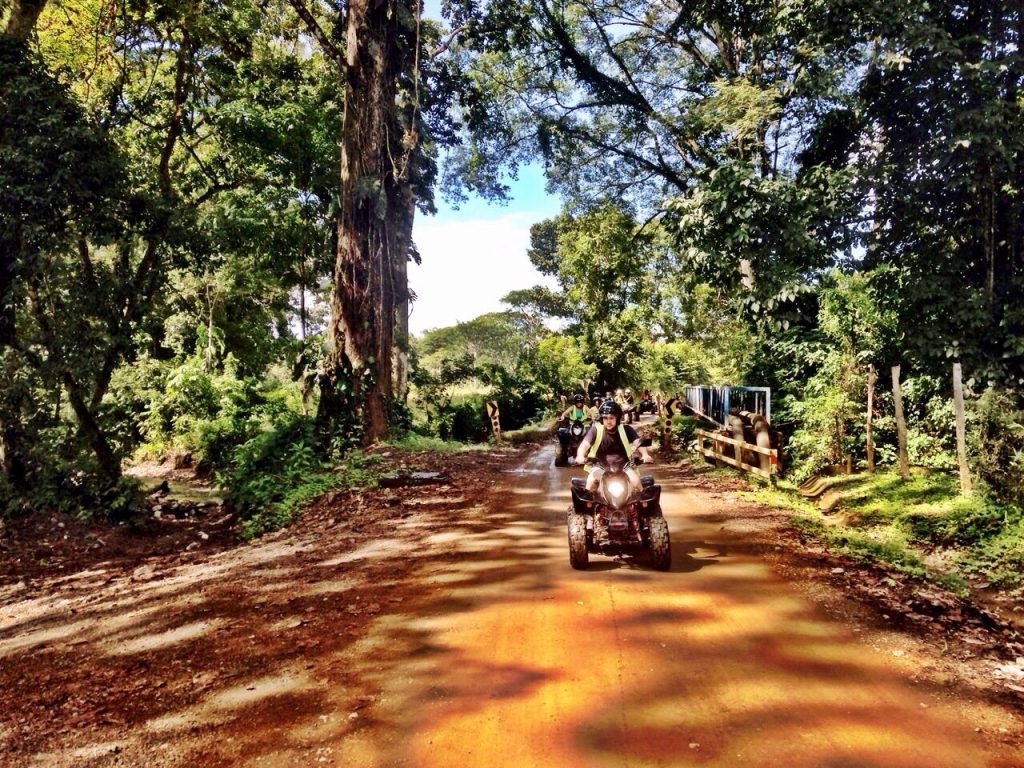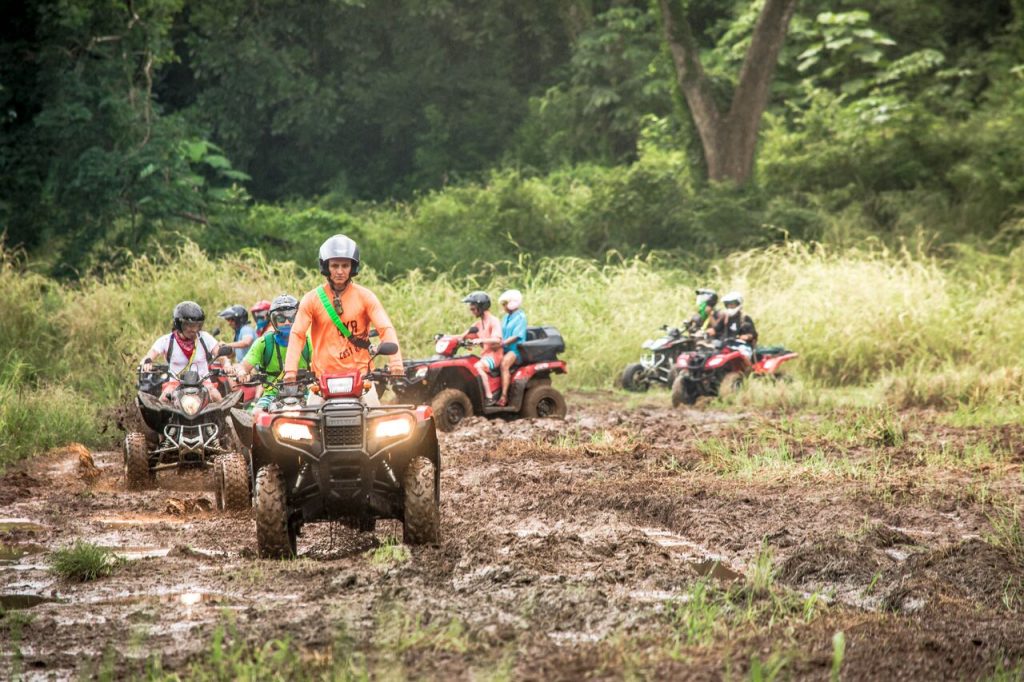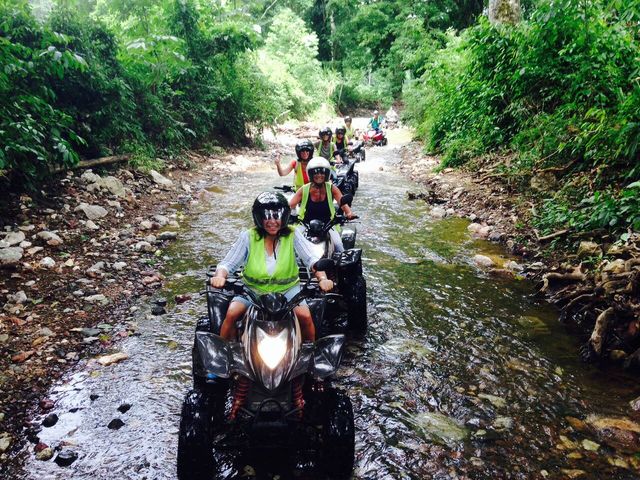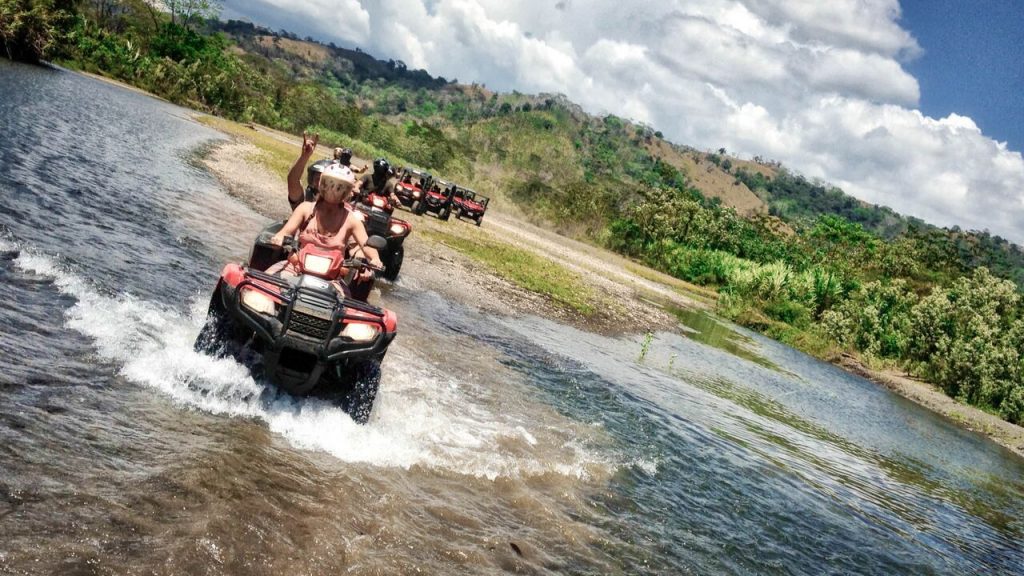 Manuel Antonio Day Trip
This tropical dry forest is located on the Peninsula, surrounded by crystal clear Pacific water and white sand beaches. The main attractions of this park are its two white sand beaches: Espadilla Sur and Manuel Antonio. There are 109 mammal species such as 3 different species of monkeys, agouti, three-toed sloths, two-toed sloths and over 180 species of birds. Let a professional, experienced and bilingual nature guide teach you about the resident fauna and the distinctive plant life of this beautiful park in the extensive trail system which takes you through a variety of ecosystems. The lunch included in the tour is place in a beautiful local typical restaurant with a magnificent view.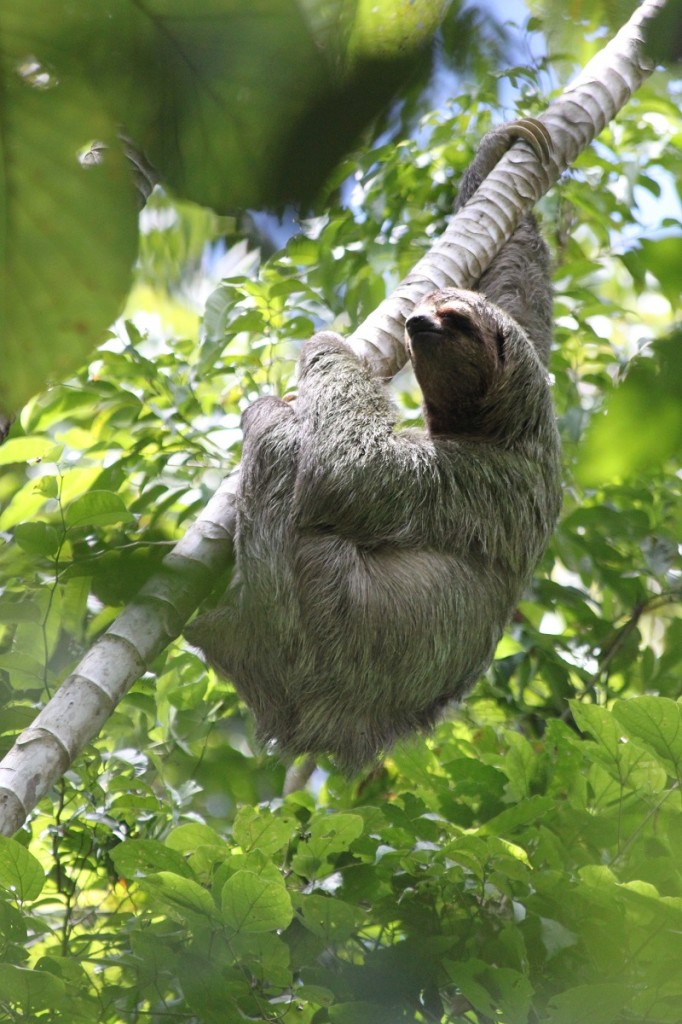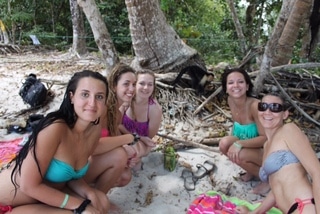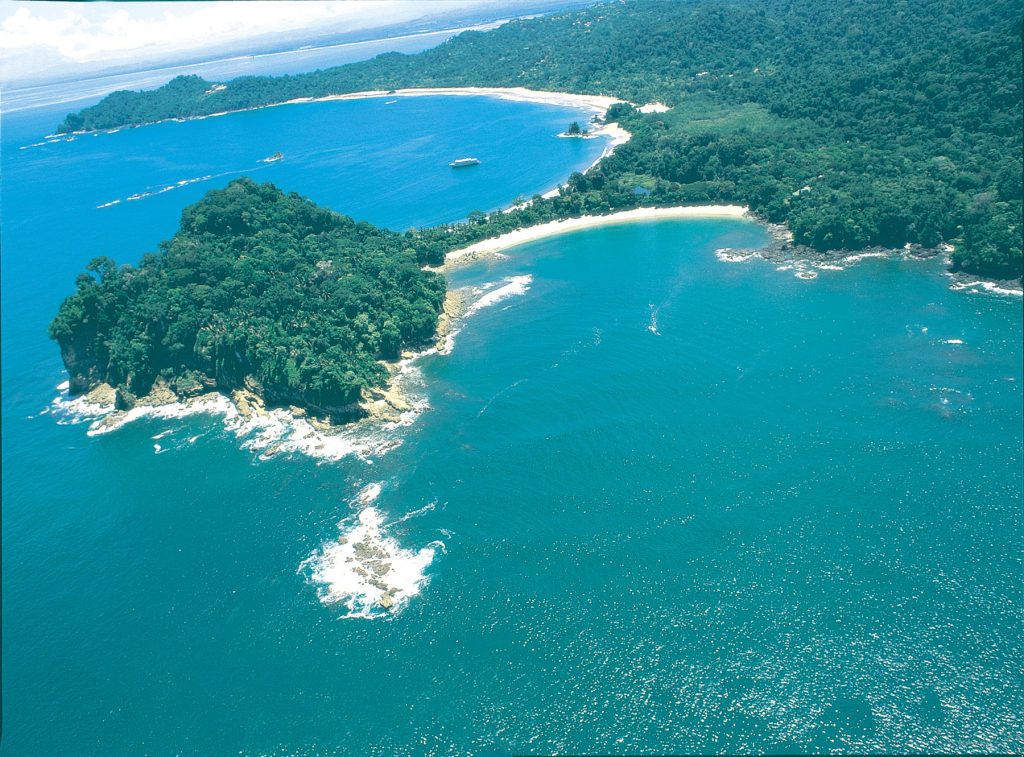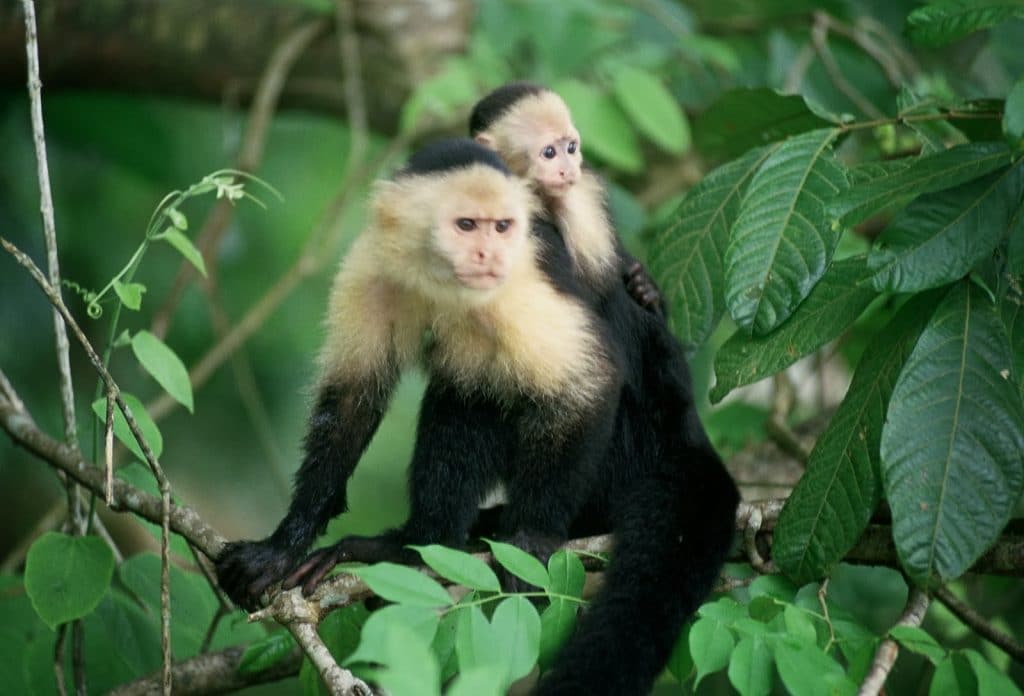 Arenal Volcano
on the way to the volcano there will be a stop at the monkey playground where you can take pictures of the monkeys. You will arrive at Arenal at 10:30am you can go and enjoy the waterfall of la fortuna, then lunch at 12:30 downtown la fortuna. Where you can see how people live around the volcano. To end the day you will go to the hot springs where you can relax back to jaco at 7:30pm.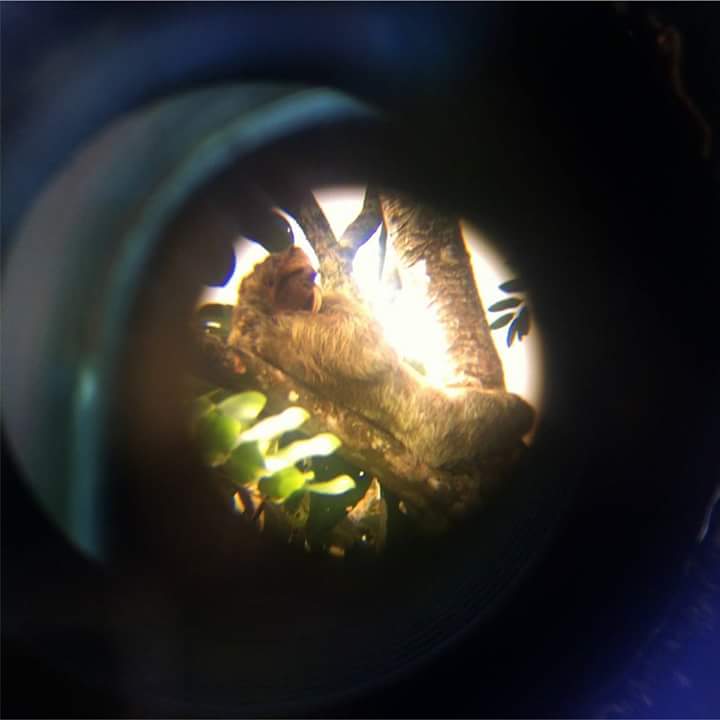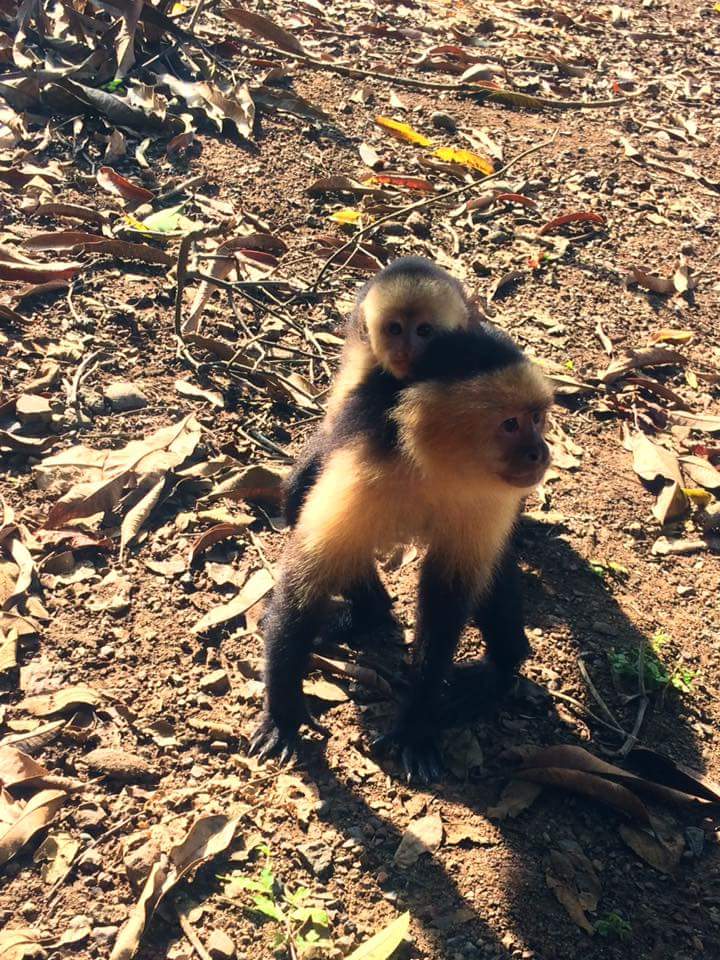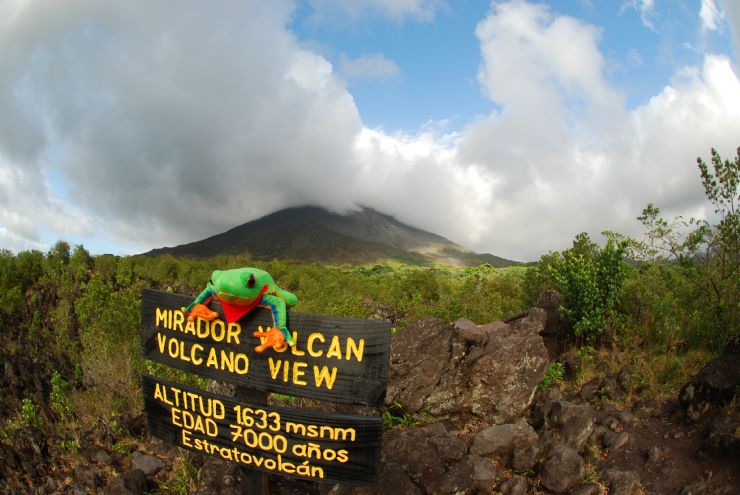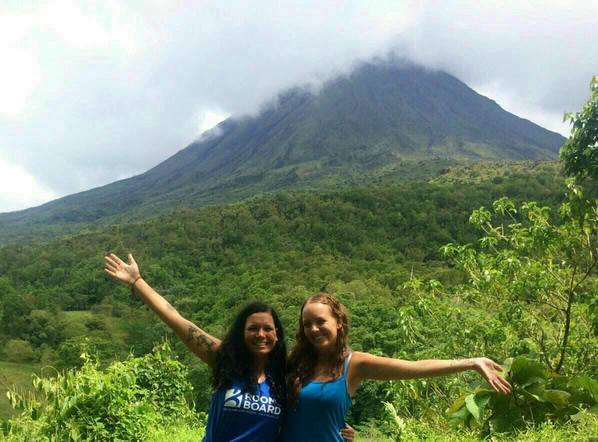 Jaco Waterfall Tour
Cliff jump & ropes. Hike thought the jungle . 10 waterfalls. 8 natural pools, free rappelling + cliff jumping swimming.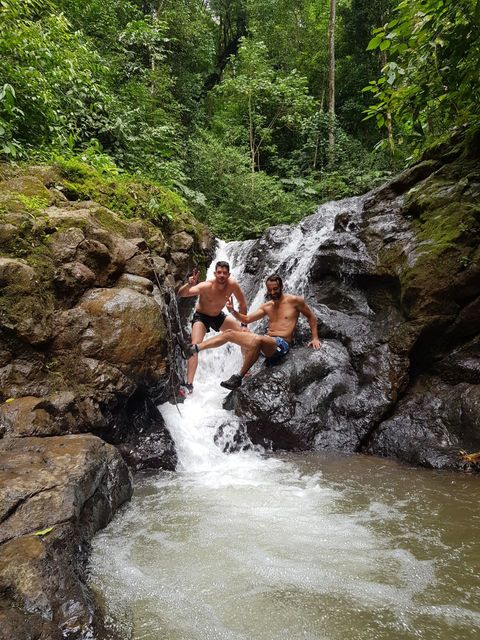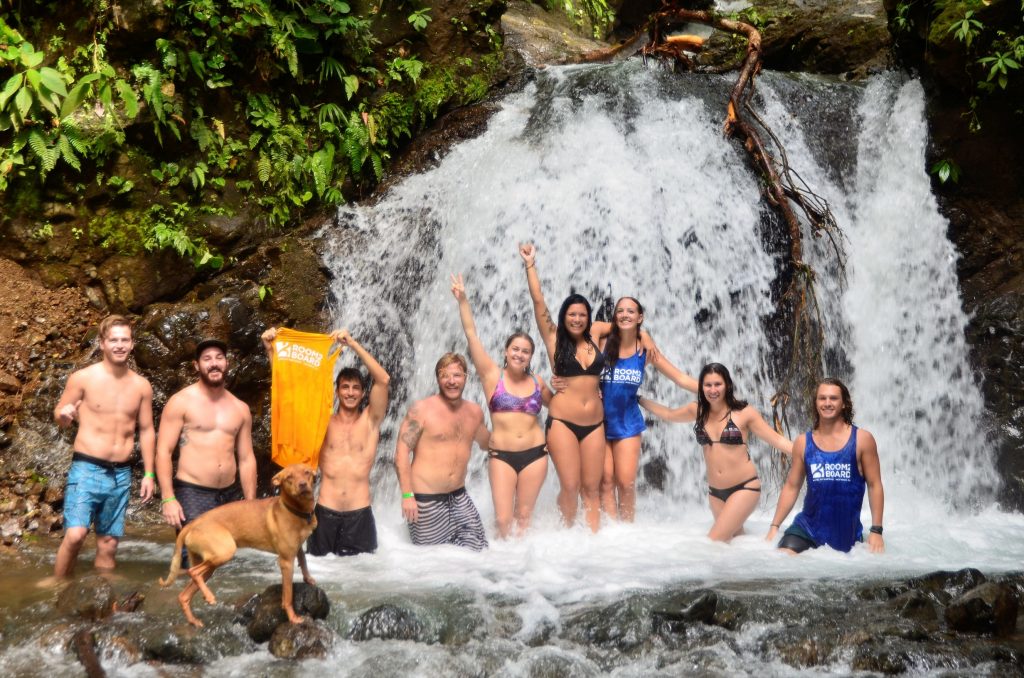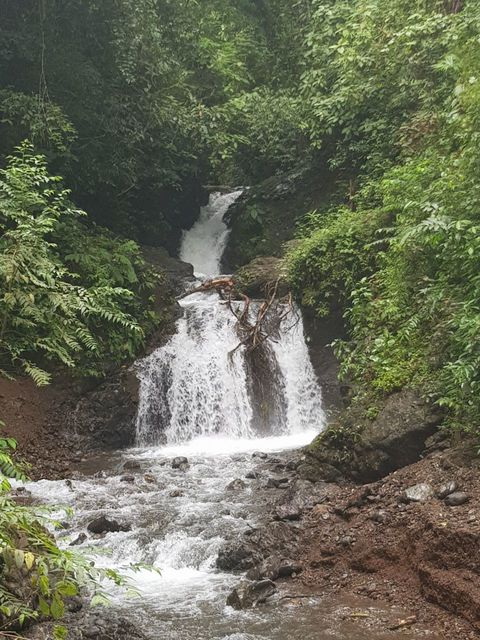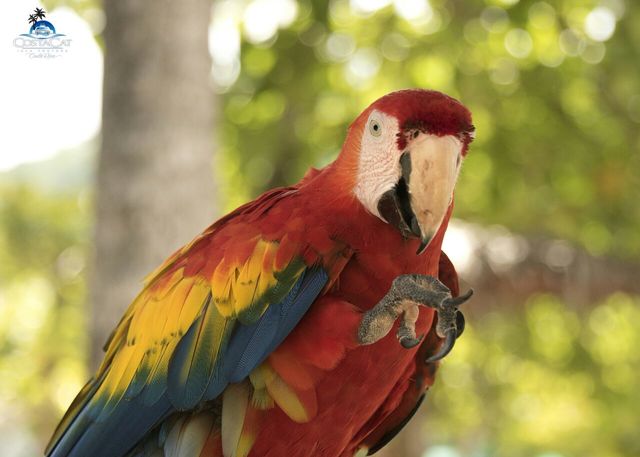 Tortuga Island Costa Catamarran
The tour to Tortuga Island is offered each week from Tuesday to Sunday. The tour includes transportation from Room2Board to the boat, happy hour all day (2X1 drinks), snorkel, Eco hike, banana boat and lunch on Tortuga Island. You can register when you arrive here at Room2Board by going to the Surf Shop of the hostel (just ask the reception). Unfortunately, it is impossible to register by email as you need to pay the tour to make a reservation (don't worry, there will be places left).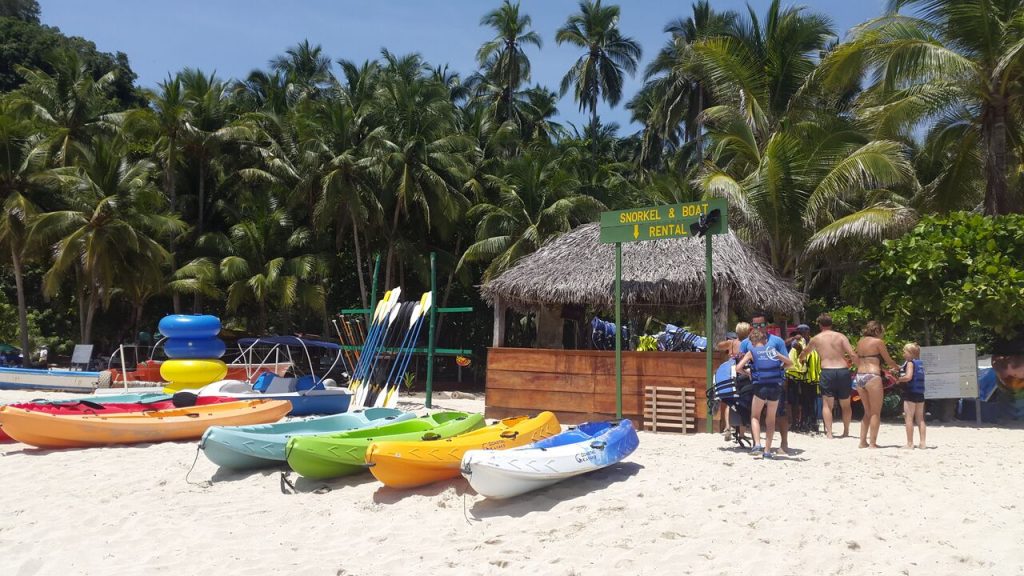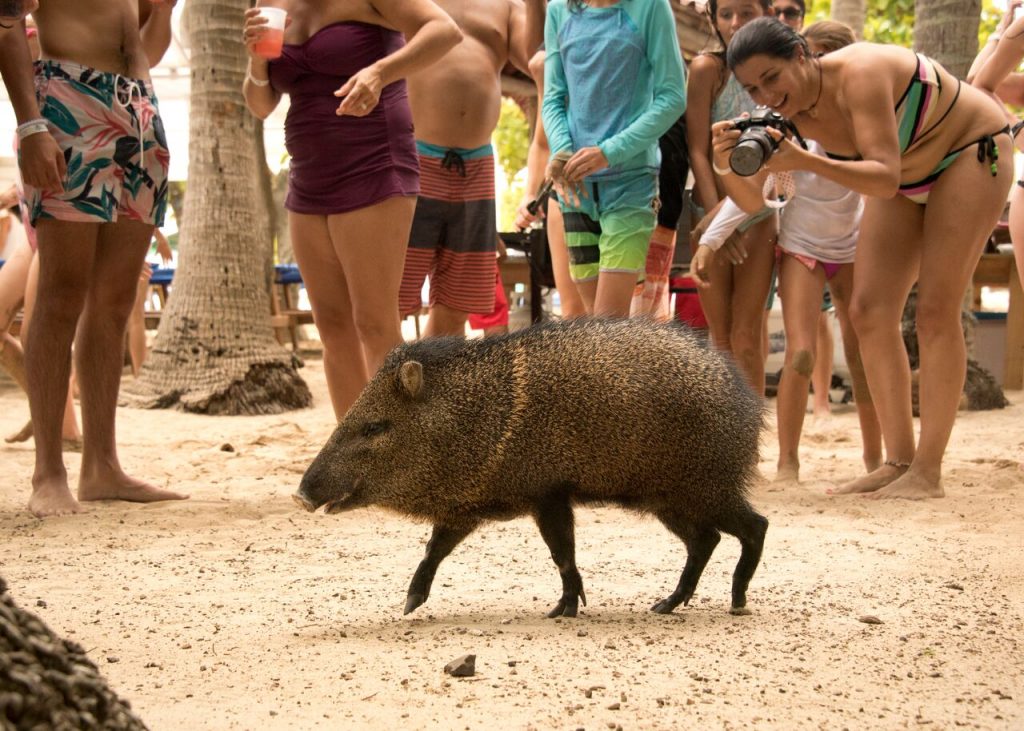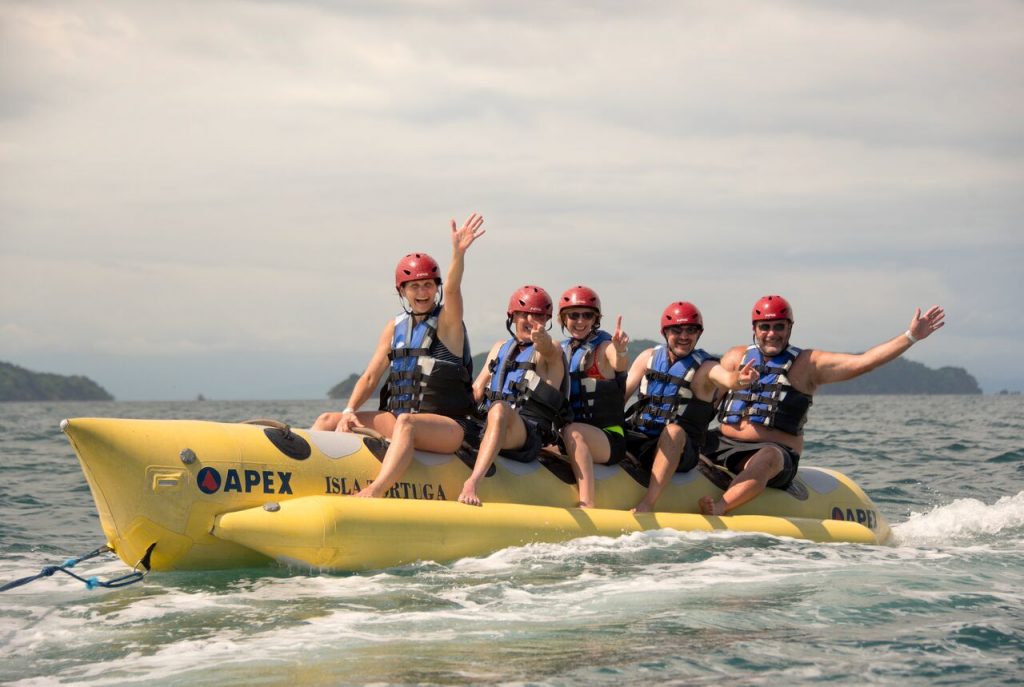 Tortuga Island Subwing
This option is more for a group or people who wants to enjoy the tour with some privacy and personal approach. You will have transport include, a light breakfast and prepared hot lunch on the beach, it includes 3 activities: Snorkeling, Subwing, tubing or wakeboard ride. You can play your own music on the boat's Bluetooth sound system. Tour time : 7:30am to 4:30pm.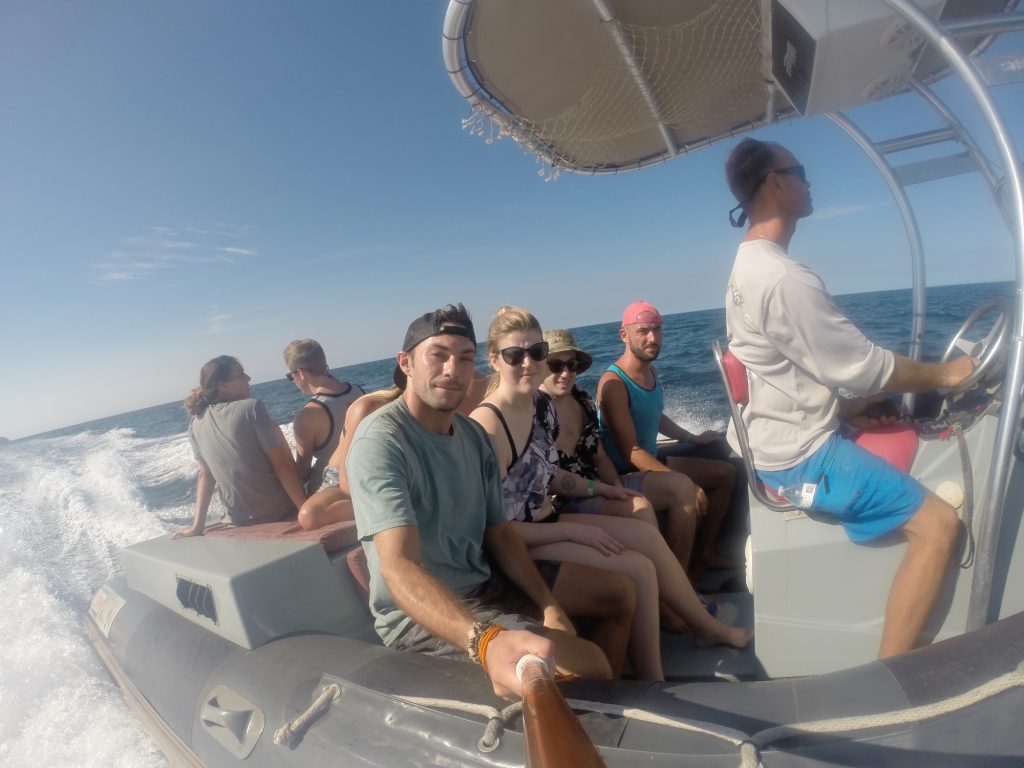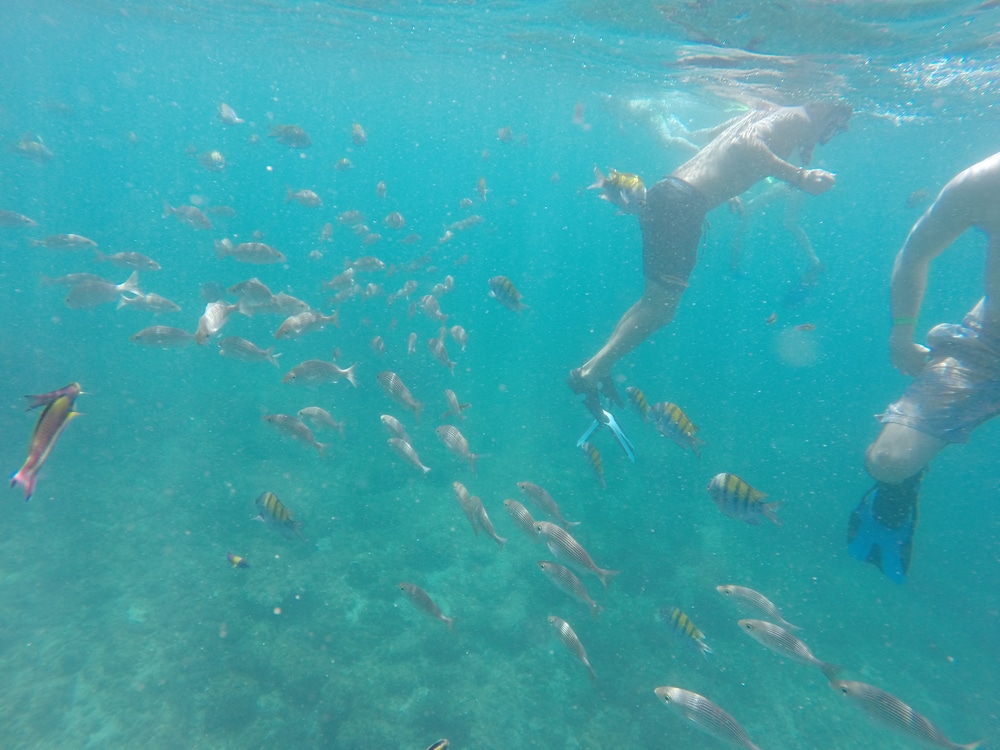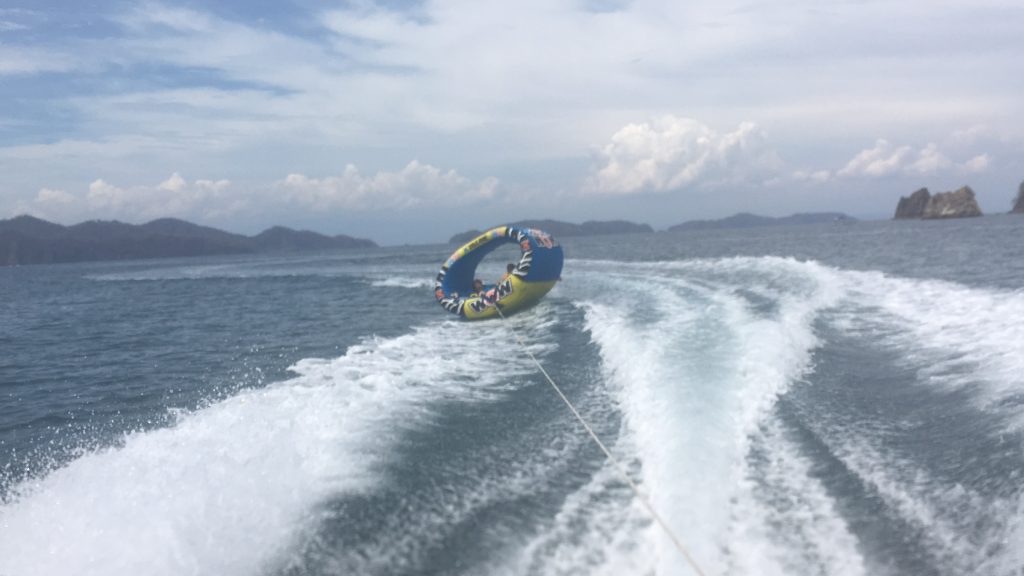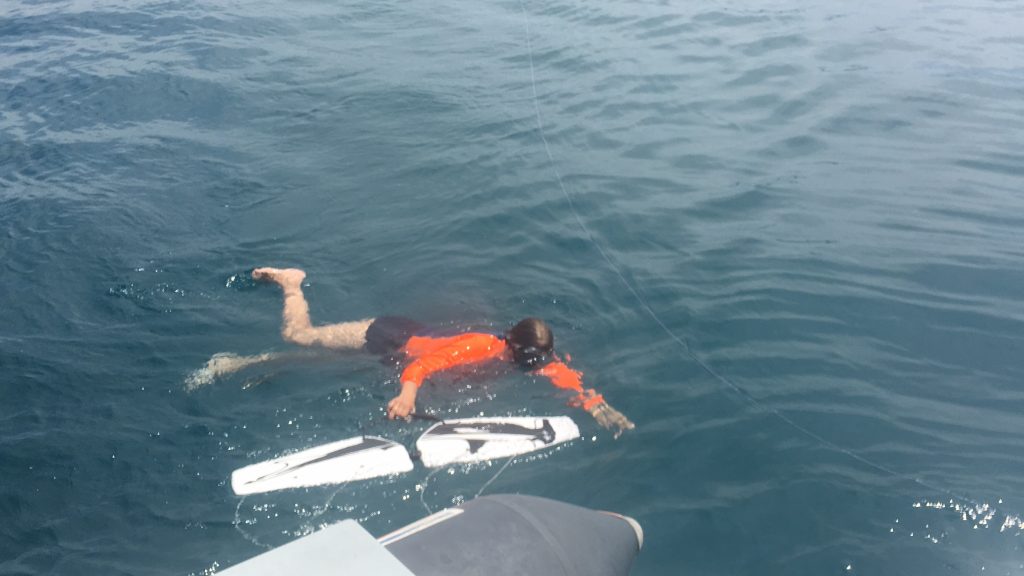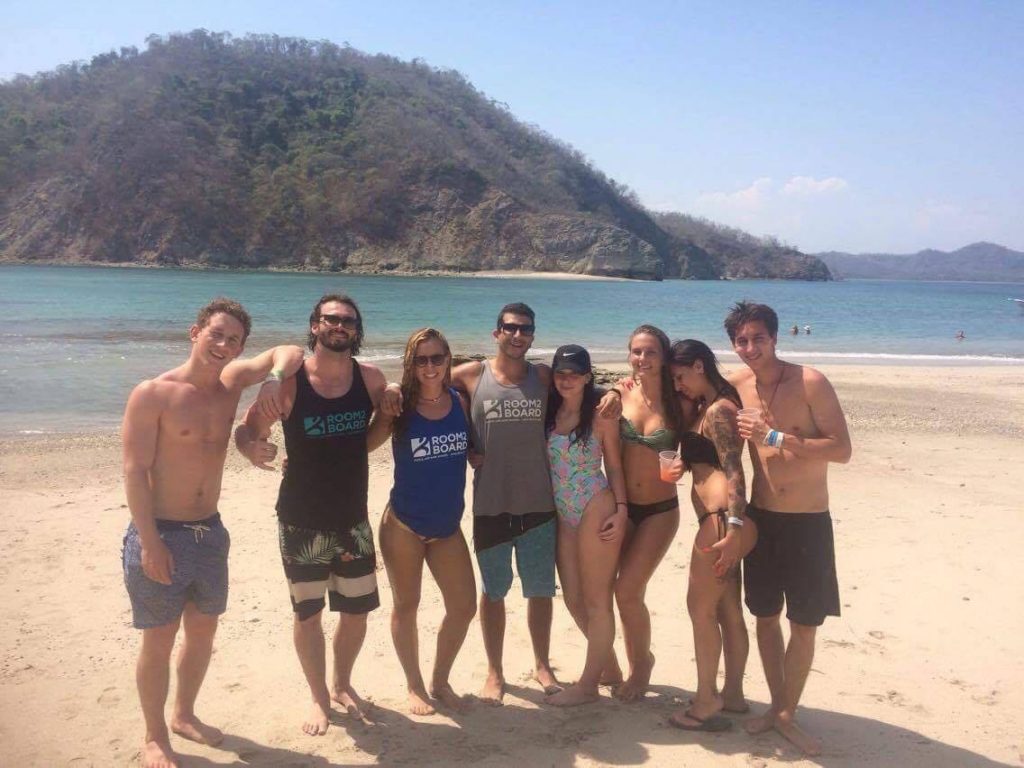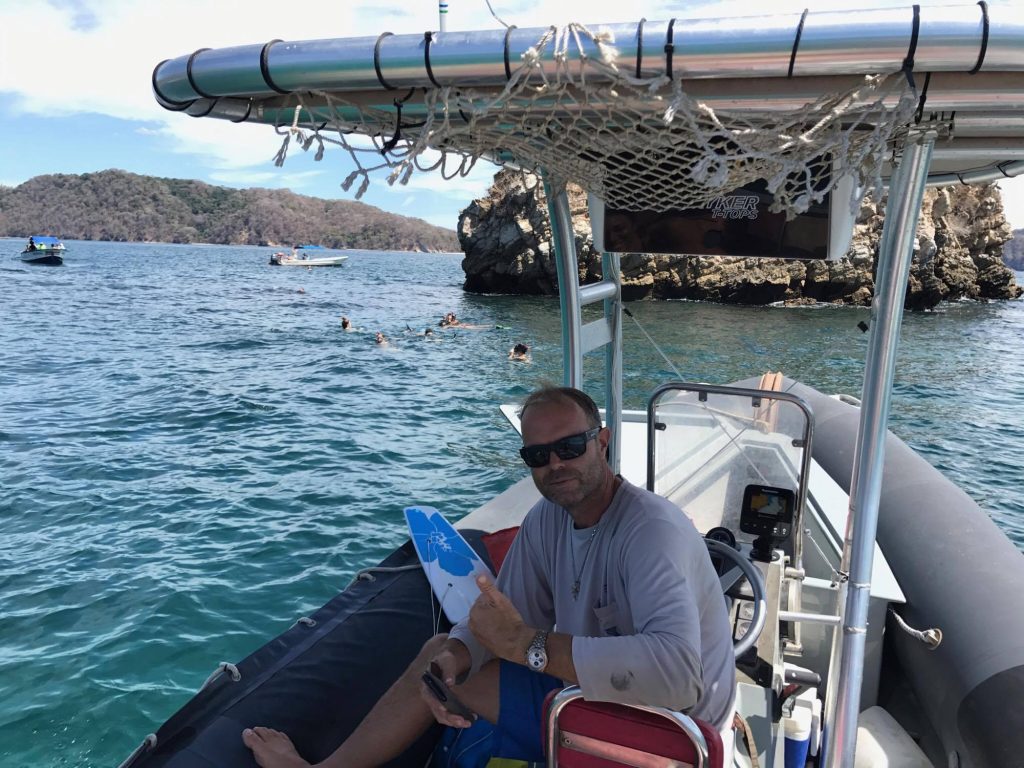 We offer surf lessons too, bike rentals, surfboard rentals, transport everywhere you need and so much more…
Email us for prices and more information.