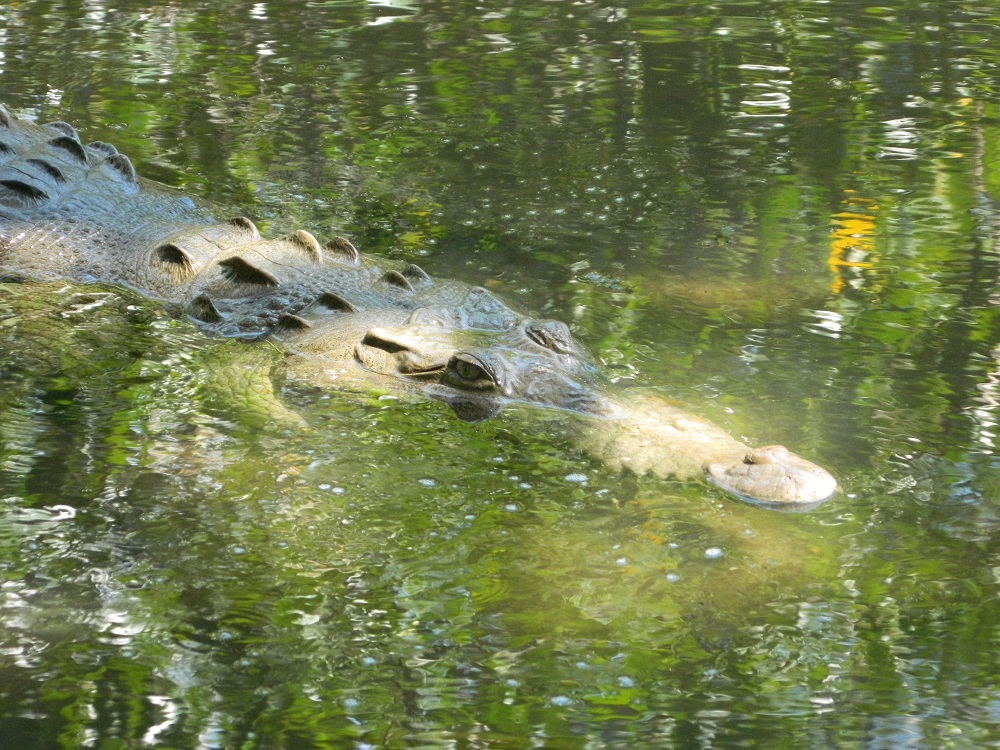 Day-trip to Manuel Antonio
Posted by Kevin Baranello in Hiking, Tours
19
Feb
2014
Our day began at around 7am when we walked downtown to grab some pastries and empanadas for breakfast before catching the bus to Quepos. We were heading to Manuel Antonio National Park for the day. I travelled with Moe and Viola, a couple from Germany/Austria. They were our first ever guests at the hostel. After they traveled down south for a few days they decided it was too perfect at Room2Board, so they decided to come back for an extended stay.
The bus ride to the park had great views and I was lucky enough to have a window seat. When we arrived we were greeted by one of the most incredible white sand beaches I have ever seen, accompanied by a backdrop of vibrant green foliage lining the immaculate sand. The water was tranquil and it was a perfect atmosphere for ultimate relaxation. But we came to the park to hike around and see the wildlife, not to be lazy on the beach, even though at the time either option seemed perfectly fine.
Not more than 10 minutes into the park we spotted a sloth lounging in the trees. At first glance, I didn't even recognize that it was a living creature. It looked just like a ball of hair tucked away in a branch. We stood and stared for several minutes to wait for some sort of movement, but those things are so lazy I'm sure that it's still in the same branch as we speak.
Another five minutes later we heard some rustling branches and a cloud of leaves descend from above. A group of white face monkeys were curiously roaming around us. At one point, I was standing no more than 5 feet from one of the monkeys as he sat in the tree and enjoyed the attention. There were probably around seven or eight just wandering around us. Not too long after we spotted them a large group of tourists came from behind, so it was time for us to move on.
As we continued on, we saw one more sloth sleeping in a distant branch. It was just so cool being surrounded by so much wildlife pulsating through the jungle. There was never a dull moment. We eventually reached another pristine beach. Here we decided to take a thirty minute break to cool down in the aqua blue ocean. In the distance there were scattered islands, which added even more aesthetic beauty to the scenery.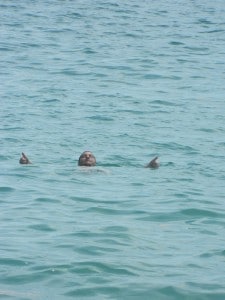 National Geographic ranked this beach among the best on the pacific coast, and it was clear as soon as we arrived how it earned its reputation. The leaves of the palm trees along the beach were illuminating from the sun's gleam, and the wind would gently blow through causing the leaves to sway. It created a surreal picturesque moment.
However, there was one peculiar thing to avoid while lounging on the beach. A Manchineel Tree, known in Spanish as the Manzanilla De La Muerte; little apple of death. They're found in coastal areas of Central America and the Bahamas.
The tree contain strong toxins, some unidentified. Its milky white sap contains skin irritants, producing strong allergic dermatitis. Standing beneath the tree while it releases its toxins will cause severe blistering of the skin on contact. Burning the tree may cause blindness if the smoke reaches the eyes. The fruit is said to be possibly fatal if eaten. Signs were clearly marked along the beach, or with a giant X on the tree. If you're unobservant however, than you are straight out of luck. The ancient tribes of the rain-forest would use the poison from this tree on the tips of their darts or spears to ensure a slow and painful death to their victims. Needless to say, we sat under a different tree for shade.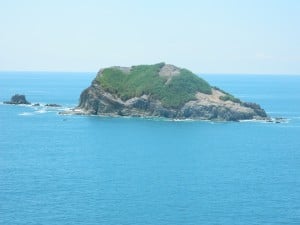 Once we finished swimming and relaxing, we continued to hike around the peninsula. The jungle maintained its lively energetic state as we spotted many lizards, geckos, exotic birds, and insects. Along the peninsula there were so many fantastic viewpoints to stop and just take in the surroundings. When we completed the loop, we stopped at the final beach and just hung out until it was time to catch the bus home. We hung out here for about a half an hour, but we still had about another 30 minutes to get through the final trek. Along this route, we saw a flock of pelicans; a.k.a "The Costa Rican Air Force" diving into the ocean only about 10 yards off the shore. Within seconds, a school of thousands of fish started splashing and jumping around along the coast in a chaotic manner. We were surprised that so many fish were so close to the shore, but it was lunchtime for the pelicans and we watched as they feasted. We started to smell the scent of fish as they were picked off one by one. It was a truly incredible sight.
The final obstacle was a small river flowing into the ocean. It was fairly shallow, but the nearby sign read "Caution: Crocodile Habitat." This raised an alarm, because not more than twenty yards away were two crocodiles blocking the path. We decided the best way to cross was to jump along their backs and pray they didn't wake up. I crossed first, but Moe and Viola never made it. RIP.
Nawww I'm just kidding. We did see crocodiles in the river though, but we were close enough to the ocean that it wasn't a problem. We walked maybe 40 yards up the river to see the crocodiles. These prehistoric creatures are quite a sight to see in real life. We kept our distance.
We caught the bus home and slept most of the way. What a great way to spend the day though. It was easy, affordable, and 100% worth it. We were home by 4:30 P.M, just in time to pick up beers and catch the sunset on the roof of Room2Board. No complaints.