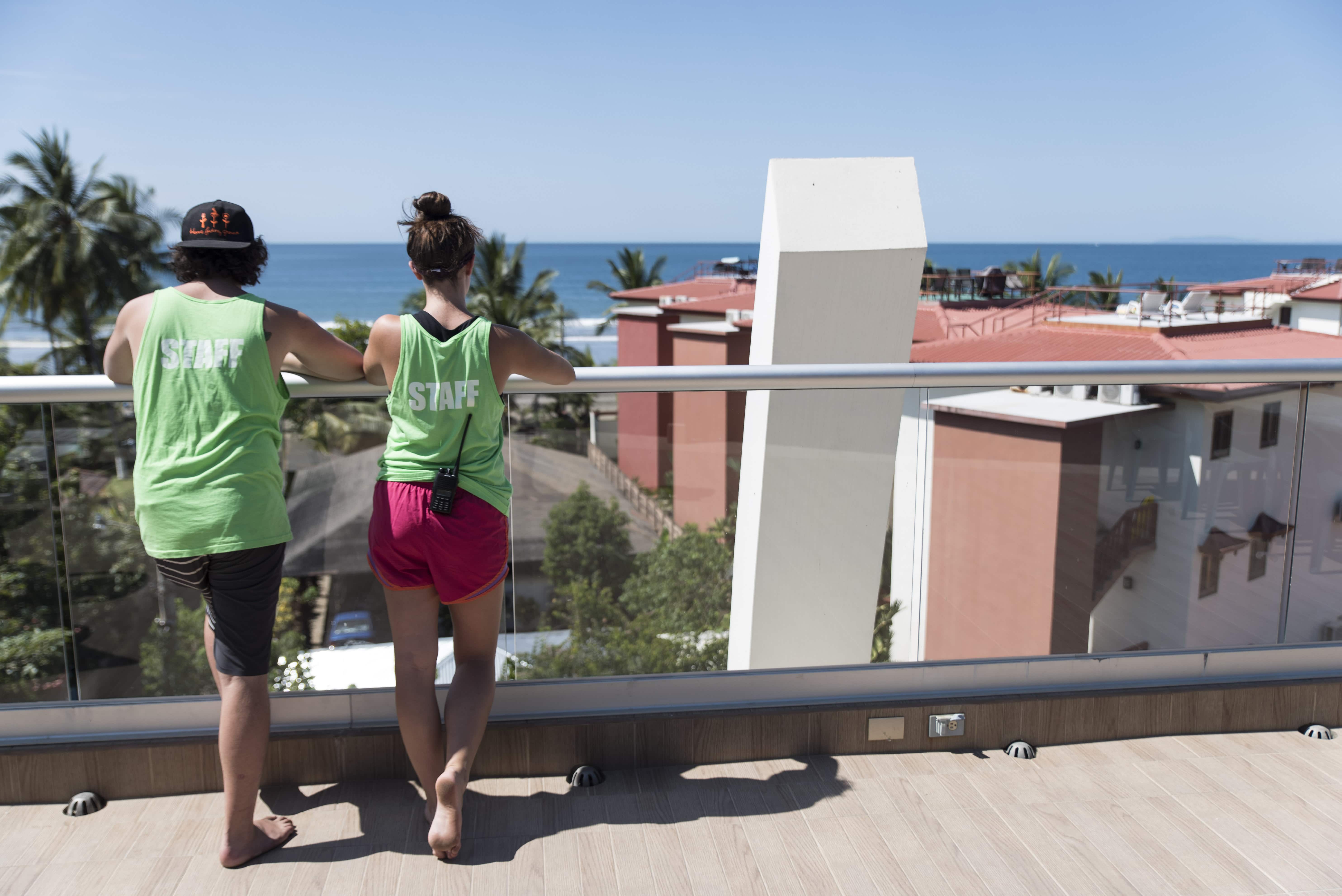 Work for Stay Costa Rica – Meet the New Staff of Room2Board!
Posted by Ken Klemens in Traveling
24
Jan
2016
There are lots of ways to see a new country without having to spend a fortune. Meet the new volunteers of Room2Board Hostel and Surf School in Jaco, Costa Rica. Costa Rica is a beautiful country with many hostels, but very few offer a work for stay Costa Rica program such as this.
Meet Whitney Sutherland!
Whitney is 25 years old from Sarasota, Florida, and has been here for 2 weeks, after vacationing here a year ago, she fell in love with Costa Rica. "As soon as I left I had to come back as soon as possible,"  During Whitney's 3 months here she wants to get better at surfing, learn Spanish, and learn to live a simpler life. She also wants to travel as much as possible, all over Costa Rica, Panama, South America, and eventually Southeast Asia and Australia, meeting lifelong friends along the way. "Pretty much anywhere there is a beach!"
Fun Fact? I may be small but I'm stronger than I look!
Meet one of our bartenders, Lauren Rios.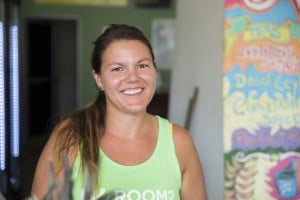 Lauren is 26 years old from Woodstock New York, who grew up in San Francisco and Santa Barbara, California. She lives in Playa Hermosa and has been here for about a year and a half. Lauren first came to Costa Rica after a close friend of hers recommended it, and never left! " I came here to travel, learn Spanish, and to live a simpler life and not have so much stuff."  Lauren is also the founder and co-owner of Salvaje, a women's swimwear company inspired by the Costa Rican Pura Vida lifestyle. The swim and yoga wear is reversible, customized, and handmade, not to mention sold right here at Room2Board's surf shop!
Favorite fruit? Mango
Meet Jonah Jacobson!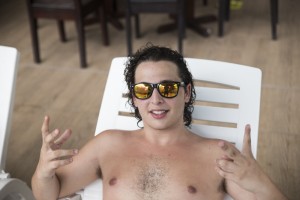 Jonah is 21 years old from Atlanta, Georgia. A retired reality TV Star, Jonah has been here for 3 weeks and is staying for as long as possible. He came here to network, live a simpler life with less material possessions, and just live a happier lifestyle. "I don't really want to go home or plan on leaving Central and South America." He also wants to learn the culture, learn to surf, learn the language and immerse himself fully into Costa Rica. "I enjoy good food, long walks on the beach, and hiking the local mountains. My favorite fruit is the Georgia peach, of course"
Meet Daniella Weston!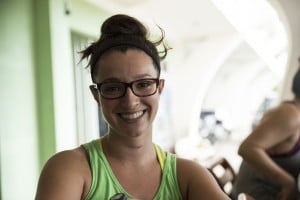 Daniella is 22 years old and also from Atlanta, Georgia. She has been here for 2 weeks, and wants to travel around as much as she can and build as many relationships as possible. "Before I leave I will to stand up on a surfboard!" Daniella also likes to hike and watch the sunsets every night. She is our only bilingual volunteer, growing up speaking both Spanish and English because her parents are Mexican. "It helps so much because I can communicate with almost all of the guests that come here from all over Latin America."
A.k.a- The volunteer mom amongst her co-workers
Meet Mara Lutz!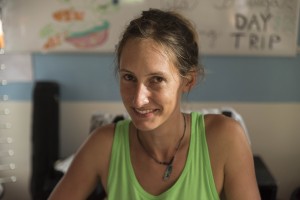 Mara is 29 years old from Germany. She was here as a surf instructor for a while and is now full-time doing lessons and booking tours. At home she organizes music festivals, in Costa Rica however, surfing and being happy are her main focuses. Mara adopted a beach dog named Panda when she moved here last year, "Panda is my baby, if she's not running around the beach she's right next to me."
Favorite fruit? Passion fruit
Meet Ken Klemens!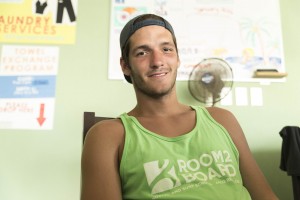 Ken is 22 years old from Long Island, New York. After a friend recommended Room2Board's work for stay Costa Rica program to him, he moved down and has been here for 3 weeks now. He is here to surf, explore, and improve his Spanish, "I want to improve my surfing, and take as many great photos as I can during my time here" Ken's time is split between taking photos of surf lessons, teaching surf lessons, working on the hostels social media, and volunteering.
"Before I leave I want to compete in the weekend surf contests in Playa Hermosa."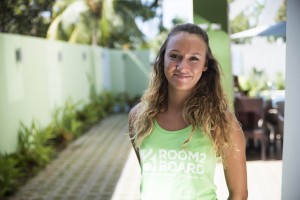 Meet Alex Mougeot!
Alex is 20 years old from Capbreton, France but was born in Guadeloupe. She has been bartending at Room2Board for 2 and a half months. After finishing her studies in May she took a year to travel, her boyfriend is from Costa Rica so she moved here.  "It's warm so I like to surf, get tan, and go to the beach." She is leaving in May to work in France. "Before I leave I want to go to the Caribbean side to Puerto Limon where my boyfriend grew up to see what it is like."
Alex is multilingual! fluent in French, Spanish, and English and has a twin sister.
If you or someone you know is interested in joining the volunteer team at Room2Board shoot us an email.