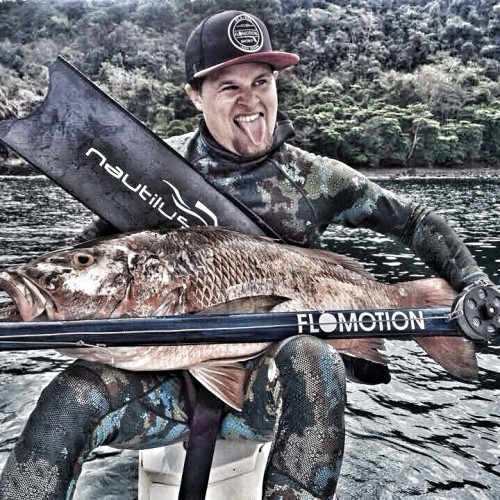 One week in Jaco, Costa Rica!
Posted by Ariel Shonk in Fishing, Surfing, Tours, Traveling, Zipline
03
Feb
2015
When you only have one week in Jaco, Costa Rica, it's important to plan your time well with the best activities available.  I spent a month working at Room2Board in January and had the opportunity to ask some Room2Boarders for some advice and got some great recommendations. Some of these suggestions are not for everyone, but one thing that is certain is that there is something in this town and hostel for everyone!
ATV Tours
Kyra Silitch, one of my friends from home, came for a 6 day trip in the beginning of January.  Kyra can be described as more of a hyperactive type, always moving. When I asked her what her favorite activity was  during her week in Jaco, she told me, "renting a scooter for the day through AXR Tours" she said she "took it everywhere from Playa Esterillos to Hermosa and the Backyard Bar, where I ate lunch, and then closed out the day at the Crocodile Bridge". The entire experience sounded exhilarating. She liked being able to travel around the town without having to take a taxi or bus and being able to stop and explore whenever she wanted.
Spear Fishing Anyone?
On a more exotic side, one of our fabulous guests, Sean Hascup, suggested everyone should try spear fishing for Cubera.  Sean is from Stuart, Florida and says he fell in love with spear fishing at the age of 13.  "After years of just using rod and reel, I realized, I would much rather go down with a single breath and pick the exact fish I wanted on my dinner table, versus hoping to catch the right fish on hook and line. I have become addicted to it and the main reason I came to Costa Rica was to shoot big fish!" Sean is sponsored by Nautilus Spearfishing and Flomotion Apparel and partners with Soul Spearfishing Costa Rica!
 Deep Sea Fishing
Taking a boat out to sea on a fishing boat is definitely a day well spent.  I've done it, and caught a sailfish (yes, we let it go) and a blue fin tuna and got to cut it up and eat it on the boat with soy sauce and wasabi.  Talk about fresh sushi!  However, this adventure is for the traveler willing to spend a chunk of money.  But it's definitely worth it – let us know, we know the best fisherman in town, like Eric Samudio, Captain of Straight Up.
Surfing
Many people that come through the hostel are here to take on the surf. Jaco is a major surf town, and the waves of Jaco Playa are right outside our door at Room2Board. Gerrit Zinnhobler is one of many who recommend surfing during your stay in Jaco. Whether you're a pro, or you've never surfed before, Jaco is your spot. Room2Board offers surf lessons for beginners and we have a wide variety of surfboards (and SUP boards) to rent everyday.
Waterfall Jumping and Rappelling
Costa Rica is also home to many waterfalls within driving distance of Jaco. One option is to take a waterfall rappelling tour. Erin Madden suggested that this tour is "for all travelers, unless they're afraid of heights".  Choose from half day tours with waterfall repelling, zip lining and hiking through the rainforest. Or opt for the full day adventure and jump from the top of a 75 foot waterfall.
Let the party begin!
Or some of you may be more like Christopher Pommer who is ready to get his groove on everyday and enjoy the wild night life of downtown Jaco. Downtown Jaco consists of multiple clubs and bars all within walking distance of Room2Board. Many nights are "lady's night" in which the women get to drink for free, something that definitely attracts me to the bars.
Lots of Options for one week in Jaco Costa Rica
There's something for everyone here. Room2Board's staff is here to help you plan your adventure even if you only have one week to spend in Jaco, Costa Rica.
About the Author
Ariel is a junior studying marketing and operations management at the University of Delaware.  She plays for the D1 Blue Hen women's volleyball team as their defensive specialist/libero.  During her winter session Ariel interned at Room2Board to learn about marketing in the hospitality field.