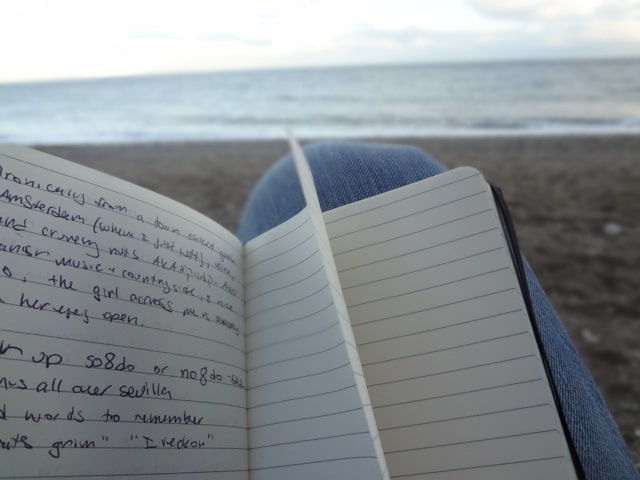 The Best Purchase a Traveler can Make: Anecdotal Musings on Journaling
Posted by David Cynman in Traveling
14
Mar
2014
Before reading even any further, I feel this authorial guilt to warn you that I am one of the most sentimental people out there.  Yes, I have a 7th grade photo of an unrequited crush and yes, my room is covered with maps of cities I traveled during my collegiate semester abroad.  Hell, I even kept the bottle cap of a root beer bottle simply because I loved the aesthetics.  So it should come as no surprise that I value journaling.
So you aren't the type to sit down and pour out your feelings on paper—cool, neither am I.  This should not deter you from keeping a journal.  I invite you to rethink what journaling really is.  To me, a journal is a place where not just writing, but any medium, provides a snapshot (not snapchat) or window to crawl through to a memorable past.  I was a very self-conscious author, afraid that anything I put down in writing for myself might not do the moment justice, might be too self indulgent, might just not be a reflection of the person I would like to read about.  But taking a step back, I began to appreciate these anxieties as the pen met the paper.  Is the expression of angst in autobiography not a journal entry in and of itself?  Indulge me in understanding the journal as a student would understand a primary resource.  It is not always the writing that speaks, but sometimes the writing implement that speaks.  If Shakespeare's writing was originally found on bleached 8.5 by 11 printer paper, that would reveal a lot about the guy, would it not?  Okay, enough philosophy, this a travel blog.  What I am saying is that you don't have to start every page with, "Today I did…".  Jot down your to do list, keep a ticket stub, draw a picture, write a girl's/guy's phone number, because you just might find yourself looking back at that area code fondly.  After all, it is not everyday that it may start with 506.
And of course, a shameless plug to my favorite kind of journal: the Moleskine.  Great quality and a handy pocket in the back cover.
David Cynman