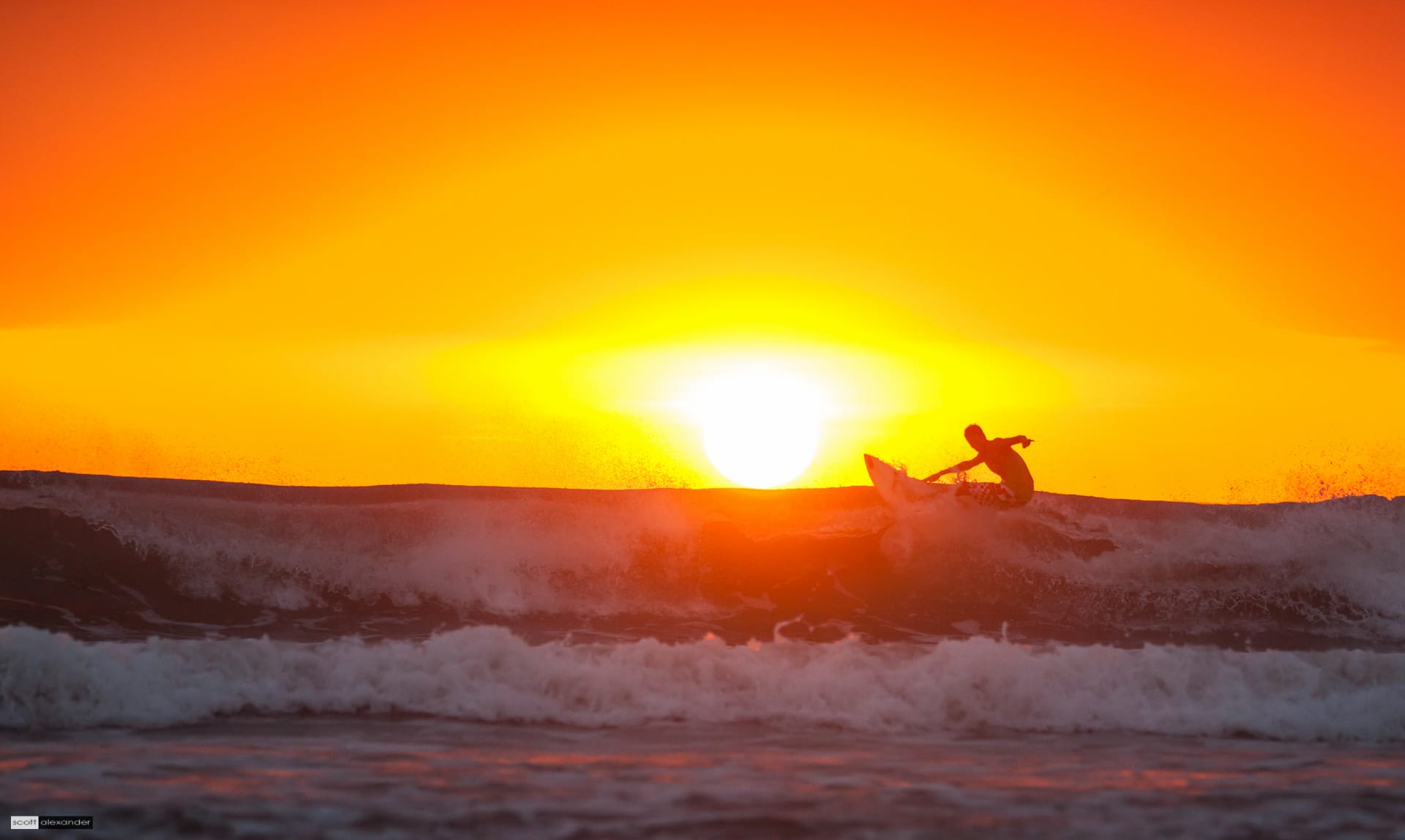 Surf Mecca of the Central Pacific
Posted by Kevin Baranello in Surfing
13
Jun
2014
Playa Jaco is definitely the surf mecca of the Central Pacific coast. Jaco, being less than 2 hours from San Jose, is one of Costa Rica's most visited beaches. It is over 3 miles of dark sand beach with great exposure from swells coming from any direction. Its best on a south/southwest swell, however there are surfable waves surrounding high tide daily, all year round. It is arguably the best beginner surf in Costa Rica.
This long beach provides waves all along the coast for beginners and intermediate surfers alike. Jaco offers some of the most consistent surf year round and is without question a surfers paradise. The beach itself is lined with hotels and a few beach bars/restaurants. The "strip" which is the downtown area, is full of clubs and bars, along with more restaurants, surf shops, bakeries, and backpackers. Costa Rica has many beach towns with surf vibes scattered across the country, but Jaco offers just about anything you could ask for. It is a very touristy town, but I find it to be a solid mixture of locals and travelers anytime outside of high season.
Outside from the actual town of Jaco, there are several world class surf breaks a short drive away, including Boca Barranca, Esterillos Oueste, and Playa Hermosa. Having these waves at your expense is what makes Costa Rica a gold mine for surfers. All of these locations offer something different in the water, and are uniquely dissimilar. Boca Barranca is claimed to be the world's 2nd longest left, meaning that you can basically surf the wave for over 1 km on a good day. It's best to go here early mornings before the wind picks up. Esterillos Oueste is another excellent break that provides fat non-steep wave which is great for long boarders. While paddling out keep an eye out for crocodiles though at either of these locations, they are often spotted near the river mouths, and sometimes even out in the line-up.
Each of these waves are extremely accessible from Jaco, it's almost too perfect. AND, this is without mentioning any of the other world-class breaks which are located further south on the Pacific. These can be found near Dominical and along the Osa Peninsula, or on the Nicoya Peninsula, which is visible from Jaco. Oh yea, there's awesome waves on the Caribbean coast too. Pretty much you can't go wrong here.
The coastal life in Costa Rica is in essence a surfers dream come true. Playa Hermosa is the beach break right next door to us. The town itself consists of a small community of tranquilo beach bars and accommodations. This long stretch of beach is unbelievably beautiful, and offers a surreal feeling of serenity and an ideal Costa Rican landscape. It is a much more advanced wave for experienced surfers. On days with a strong swell you'll see professionals such as Carlos Munoz, a local surf legend riding in stand up barrels and flying off the lip. Every Saturday at 4:30pm some of Costa Rica's best surfers gather for a competition at Backyard Bar, next time you're in the area, don't miss it. It's the perfect spectators sport because whether the surf is good or not, you're still just relaxing on a peaceful tropical beach in paradise.
We hope to see you relaxing and/or surfing out here in Jaco sometime soon! You can make a reservation with us here 🙂