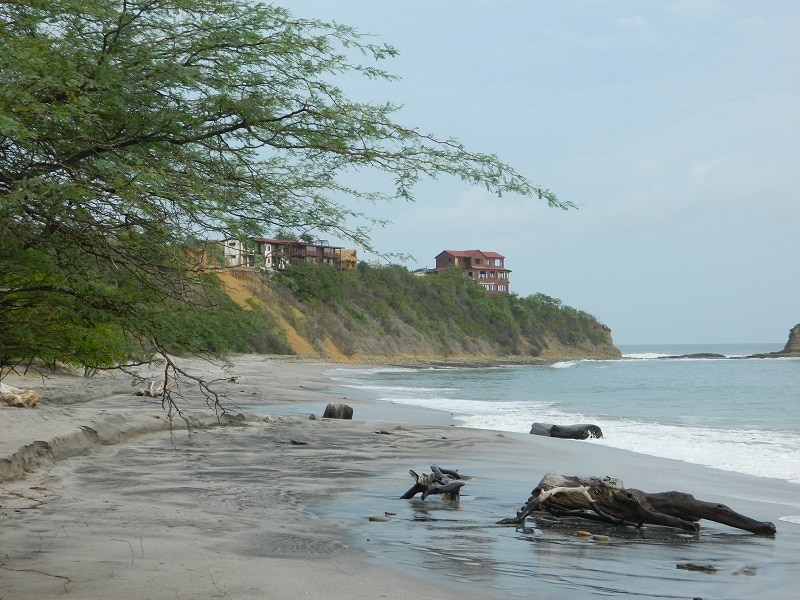 Border Runs: Nicaragua Style
Posted by Kevin Baranello in BorderRuns, Traveling
31
Aug
2014
Border runs to Nicaragua are not uncommon in these parts for travelers looking to stay in Costa Rica for over 90 days. So I hop on the bus from Jaco to Puntarenas and then into Liberia to meet up with my buddy Chappy. First thing he says to me; Are you ready for another Chappy adventure? Oh jeez. Whats about to happen?? We're at a local Costa Rican soda (typical restaurant with local food) and hes found us a ride into Nicaragua. I don't know how, and I don't know if he even knows how, because his Spanish is pretty spotty (to be generous) and there's definitely not a whole lot of English going on in here. But sure, sounds like a good plan. Maybe not a good plan, but it's a plan, which is more than I had. We finish watching Brazil vs Chile in penalty kicks, eat a plate of patacones, and head out with our driver.
We cross the border, find a new taxi, thanks to Chappy's wandering opportunist travel style, and continue on.
Fast forward about 2.5 hours and we make it to this UNREAL spot in Nicaragua. Miles of coastline, amazing waves, and this hostel located on a rock in between two beaches. Which room did we get? The top one, yup (refer back to main photo to see). Surf checks from bed, air conditioning in the form of offshore breeze whisking in straight through our window, and the best star gazing that I've seen thus far in Central America. Magnific Rock, not too shabby. We were quite content with our stay here. Nicely done Chap.
We spent the best part of the next four days surfing, watching World Cup games, eating, and repeating the cycle. The days meshed together, but we weren't complaining. We felt completely off the grid, which was a perfect way to spend our mandatory border run VISA vacation.
The surf break right next to the hostel was known as beginner bay, although for the days we were there it certainly didn't feel that way. Luckily Chappy and I both had enough experience in the water at that point to enjoy it to the fullest. The biggest swell of the year was on its way, and it was just starting to build. It turned out to be perfect conditions for us. Both challenging yet surf-able waves. We were picking them up way outside and getting nice long rides on the long-boards we rented from the hostel.
We were also in walking distance to a few other beaches. Playa Santana and Popoyo, both really chill spots and great waves for surfing. Basically a surfers paradise here with all the different spots. There are so many more breaks along this section of Nicaraguan coastline not mentioned that can be accessed by land or boat. Maybe next time…
Border run to Nicaragua: complete success. We picked the right spot, no doubt about it.