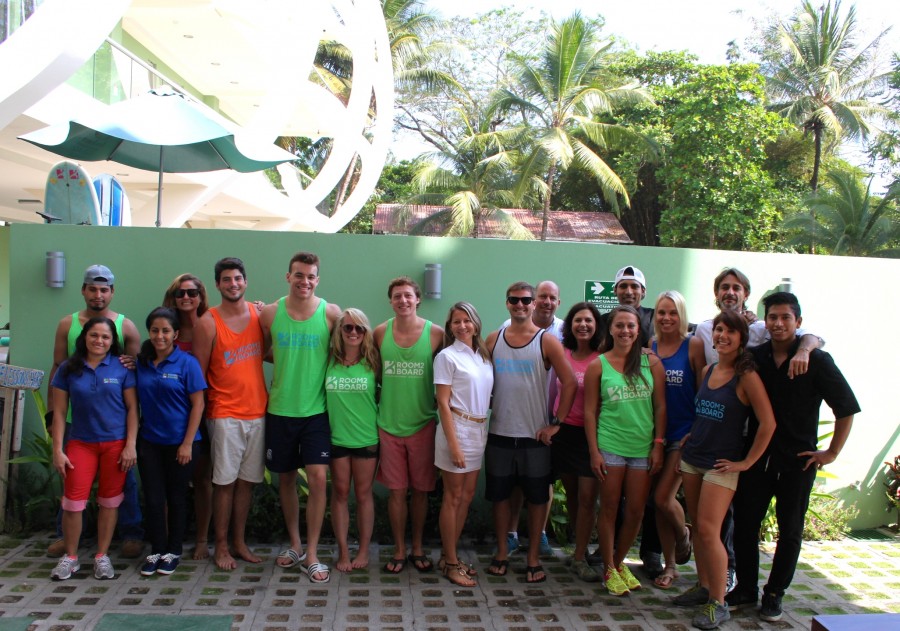 So You Want to Volunteer at a Hostel
Posted by Susan in Traveling
12
Apr
2015
Ever want to ditch your day job and travel for a while?  Well that's what some of our Room2Board volunteers have done!  This is the first in a long series (we have a constant rotating group of great volunteers) introducing you to our volunteers at R2B.  Here's your chance to get a glimpse into what it's like to volunteer at a hostel.
Meet Mikyla:
Where are you from?
Prescott, WI
Where did you go to college and why?
University of Minnesota, Biomedical Chemistry with an Immunology emphasis
What made you decide to volunteer at Room2Board?
I became a guest that decided they never wanted to leave!
Tell me about a typical day of work at Room2Board.
My days never seem stressful. Everyone works together in order to complete the tasks at hand. We build a core group so we can depend on one another. We all meet together for breakfast and discuss last nights adventures and the days future plans. We enjoy the beach, the sunshine, and ice cold beers together.
What is the best part of volunteering at R2B?
The assumption would be the location and weather but truly its the staff, management, and volunteers that make this experience unforgettable. As a female traveling alone, being welcomed into a "family" miles away from home was very humbling and necessary for me to maintain happiness. R2B has given me that.
Now be truthful – what is the worst part of volunteering at R2B?: LAUNDRY – the sheets are whiter then my teeth!  (I think she means doing our guests laundry and the towels and sheets, but ask her to show you how to fold a sheet – you will be very impressed).
What is your favorite bar in Jaco?
Swell & Nirvana
What is your favorite activity to do during your free time?
Relax by the pool, surf during high tide, read in the hammocks, join in the yoga sessions, and paint on the terrace.
Favorite guest?
The girls that like to take shots with me and the men that buy them! ; )
Least favorite guest? Don't name names!
Anyone that seems to feel "entitled" — doesn't match the vibe of R2B
Funniest experience?
Watching the 90s candy commercial "Baby Bottle Pop" on repeat at 3am after the pub crawl.
Any tours you highly recommend?
The ferry to Montezuma, the day trip to Manuel Antonio, zip lining and ATV tours
Favorite R2B meal?
Chicken burger!!!!
What advice would you give future R2B volunteers?
Relax and be YOURSELF!!
Here's how to take the first step to volunteer at a hostel:
If this sounds like something you would like to do, email Susan to find out more information!