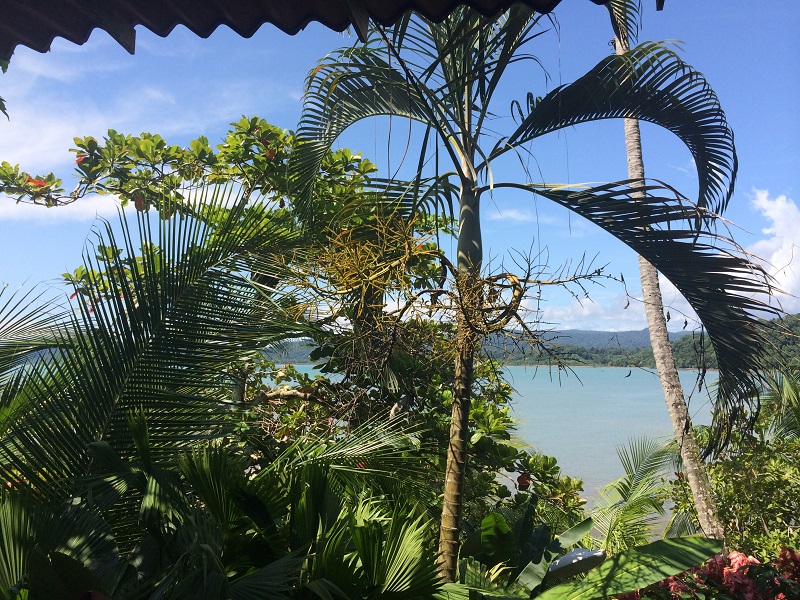 Bahia Drake: A Slice of the Rich Coast
Posted by Kevin Baranello in Tours, Traveling
22
Aug
2014
About a three hour drive south of here, on the only road that leads south on this side of the country, is a little town called Sierpe. After Palmar Norte, a decent sized town (in terms of Costa Rica) with grocery stores, hardware stores, restaurants and shops, you take a paved road (score!)  for about 11 km to this small town located on the river. It's here where my family and I take the boat for Drake's Bay.
We hop in the boat which is filled with a family of locals, and chug along the river, for almost an hour and a half. There were dozens of divides and forks along the river, but the boat captain knew exactly which ones to take, there weren't any markings either. So if you didn't know, you wouldn't make it. 30 minutes into the boat ride, we reach the mangroves. Costa is home to one of the largest mangrove swamps in the world. To best describe this region, it is a narrow and ominous river-like ecosystem where salt water meets fresh, and the ground beneath is neither liquid nor solid. Here grow the Red Mangroves. An intricate grouping of trees whose roots extend above the water. While winding down the river through these narrow passage-ways, you get a real sense of remoteness. I only wish I could have seen an aerial view of our exact locations. It was extremely cinematic.
Finally, out to the ocean, passing through volcanic rocks and volcanic islands. We were dodging the breaking waves left and right. The waves were taller than the boat, and the death grip that my mom left on my Dads thigh looked painful for the remainder of the day. There are no docks or ports to park at, so when it's time to exit the boat, it's a wet landing. Basically the boat surfs a wave backwards into the beach. As if my dads leg wasn't already in enough pain.
A spectacular journey overall. This remote location was a perfect getaway, and for the rest of the trip, our only mode of transportation was by boat or by foot. One trek was out to Corcovado National Park, the most biodiverse part of the country and Central America, and the next out to Cano Island, the island that the Jurassic Park novels and films were inspired by.
After an adventurous travel, day one is complete.