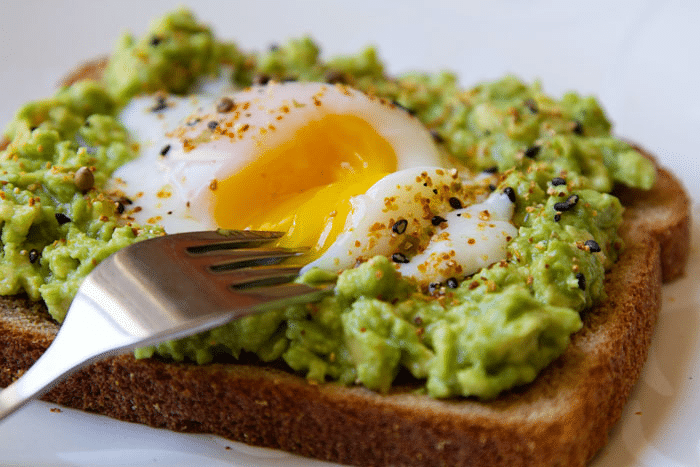 Cooking on a Budget: A Traveler's Guide to Great Food
Posted by Ken Klemens in Food, Restaurants
28
Feb
2016
Chef Jonedawg LaFlair here, with some great ways to create delicious Central American inspired food while travelling on a budget. The relationship between food and money can cause conflict on the budgeted backpackers funds. When trying to eat cheaply, taste and enjoyment can become nonexistent. My goal with this blog post is to show you flavorful, delicious, recipes I've create here at Room2Board, that anyone can afford if they are traveling. To minimize cost, I chose recipes where most hostels or hosts will provide a handful of the ingredients needed. Food is an essential part of traveling, supplying you with the energy needed to keep going, recover, or just take a load off and chill. Food is good, but good food is even better. 
Breakfast Ramen
Feeds 1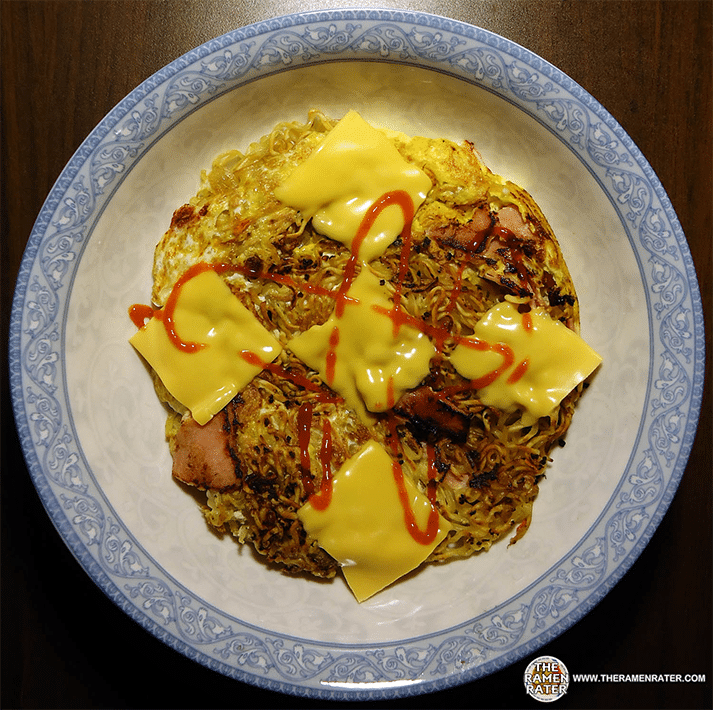 Cooking on a Budget: A Traveler's Guide to Great Food
Ingredients:
1 egg
Chorizo (mexican), sliced or cubed
Cheese (American)
1/2 Onion
1 medium potato, cubed
1 pack of ramen (any flavor)
1 tablespoon chicken, beef, veggie stock
Ice water in a bowl (for the egg)
Directions:
Cube potatoes, slice onion into thin pieces for sauté. Slice chorizo
Boil 3 cups of water in a pot
Heat oil in pan and cook potatoes and onion until golden brown
Once potatos and onions start to caramelize, cook sliced chorizo
Set aside food in pan once all is cooked and browned.
Once water is boiling, place noodles inside pot with 1 egg.
Egg and noodles should be done at same time (5 minutes)
Remove egg from boiling water and shock in ice water bath to stop cooking.
Remove noodles from water and place in bowl.
Put sautéed veggies and chorizo into bowl with noodles.
Add one cup of boiling water and soup stock into bowl. Stir broth and contents.
Peal egg and slice long way. Place in soup and add slice of cheese on top.
Arepas (Ah-rey-pah)
Makes 10-12 cakes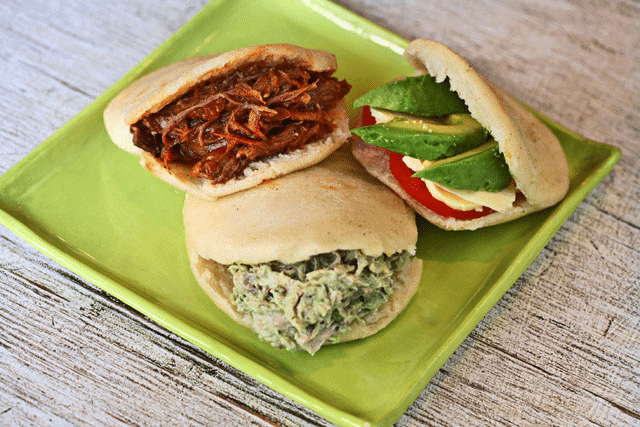 Cooking on a Budget: A Traveler's Guide to Great Food
Ingredients:
1 cup arepa flour (precooked cornmeal)
1 cup any cheese you desire
1 cup meat (preferably spicy chorizo)
1 tbl spoon honey
1 tbl spoon hot sauce
1 cup plus 2 tablespoons room temperature water
1/4 cup vegetable oil
Directions:
Pour water into a bowl and add salt.
Stir in arepa flour until all chunks are broken down and flour has formed a soft dough that doesn't stick to your hands. Make sure it's not too soft and not too hard.
Take golf ball sized piece of dough, roll it in your palm and then flatten into a circular flat piece of dough. Do this until dough is gone.
Cook your meat in a pan. Once meat is done combine with cheese, honey, and hot sauce in a separate bowl. Put aside. This will be your arepa stuffing.
Heat up 1/4 cup of veggie oil in a fry pan and fry arepas until golden brown on each side.
Once arepas are golden, take out of oil and place on paper towel, napkin, or news paper to drain the oil.
Once arepas are cool enough to handle, slice open along the outside edge. You will notice that a pocket forms on the inside.
Stuff the pocket with your filling.
Stuffing could also be bananas, chocolate and honey for a desert arepa or anything you want! Cheap and easy-to-make snack or meal option.
Tico Rice (Poor Mans Paella)
Feeds 2-4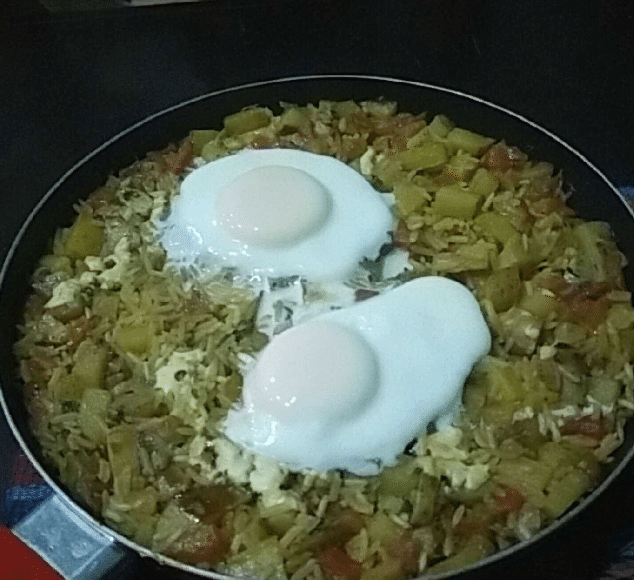 Cooking on a Budget: A Traveler's Guide to Great Food
Ingredients:
1 cup Brown/white rice
Vegetables of your choice (Corn, onion, potato, zucchini, garlic, broccoli, chili jalapeño, tomato, carrot, etc. Whatever you want.)
2 cups chicken stock, beef stock or veggie stock. Water if you do not have stock.
Seasoning (taco mix, hot sauce of your choice, salt/pepper to taste, garlic powder)
Herbs: thyme, fresh cilantro
Protein of your choice optional (Suggest chicken, chorizo, shrimp or egg)
1 avocado
Fry pan
Directions:
Heat oil in medium size fry pan
Sauté veggies to preferred consistency. Suggest cooking onion, potato, broccoli first before adding rice and liquid.
Cook protein, unless you are using shrimp or eggs.
Add protein to same pan as vegetables.
Rinse 1 cup of rice in water until water is clear.
Add rice to fry pan with veggies and protein. Brown the rice to release more flavor and provide better consistency
Once rice has browned, not burned, add your stock or water and bring to a boil.
Add seasoning, hot sauce, and herbs
Reduce heat to medium simmer.
Add herbs
Cover and lets simmer for 30-40 minutes. Check on rice every 5 minutes after it has been cooking for 20 minutes. If rice runs out of water to absorb, it will start to stick to pan.
Check to see if all water has been absorbed by rice and taste for desired texture.
If rice is still not cooked enough, add more water until rice has your desired texture.
Add shrimp or eggs for the last 3-5 minutes of cooking and cover pan. Do not over cook!
Remove from heat, uncover and enjoy.
Serve with refried beans, tortillas, and avocado.
Sweet Potato & Black Bean Hash
(Serves 3)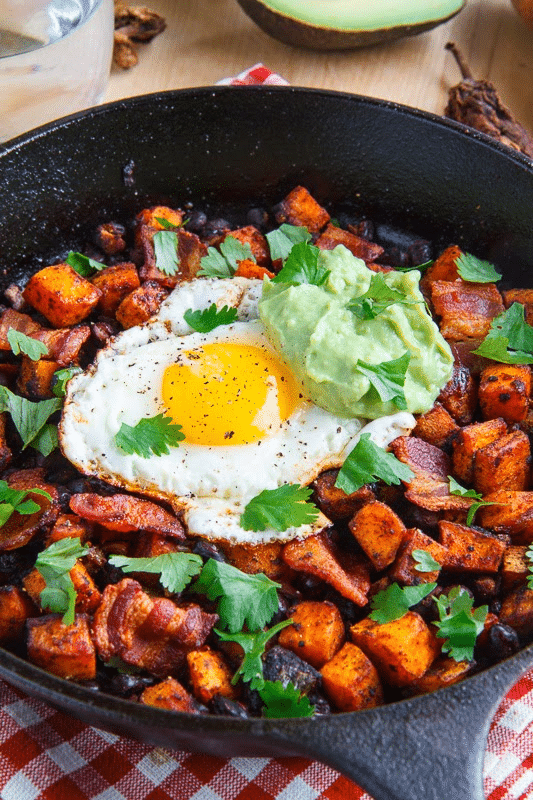 Cooking on a Budget: A Traveler's Guide to Great Food
Ingredients:
3 cups sweet potatoes (cubed)
1/2 cup onion (I use 1 full cup, diced)
1 bell pepper sliced long way
Olive oil (coat pan with it)
2 tbl spoon salt
1 tbl spoon pepper
1 tbl spoon paprika
1 tbl spoon cumin
2 tbl spoon honey
2 cup spinach (sliced)
1 can black beans (drained)
3 egg
1 avocado (sliced longway)
Directions:
Add oil to fry pan on medium heat.
Once the oil is hot, not boiling, add potatoes & onions. Be careful not to splash oil on yourself.
Once the potatoes and onions start to get soft, add the sliced bell peppers.
Add spinach
Add salt, pepper, paprika, cumin, & honey
Stir mixture in a pan until everything is evenly coated and spinach has cooked down into a soft texture.
Add drained black beans and stir to mix evenly.
Remove from heat.
Cook egg in separate pan any way you like. I personally like it over easy.
Serve sweet potato hash with egg and avocado on top.
 Twice Baked Potatoes
(Serves 2-3)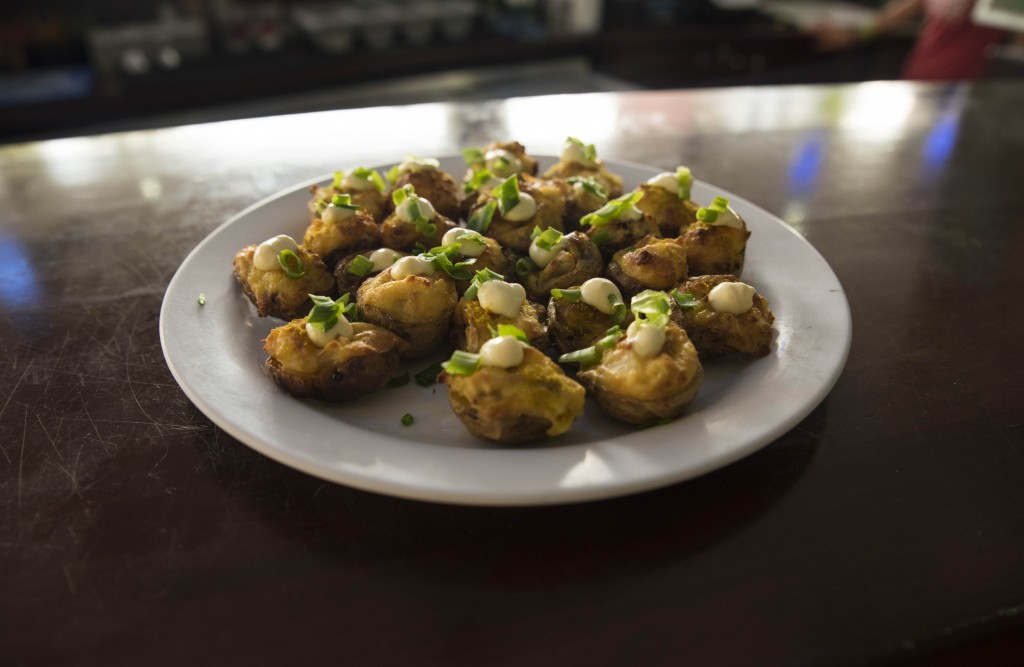 Cooking on a Budget: A Traveler's Guide to Great Food
Ingredients:
4 large potatoes, tough skin works best
8 slices bacon (optional)
1 cup sour cream or plain greek yogurt
1/2 cup milk
4 tablespoons butter or 2 tablespoons of veg oil
1 teaspoon salt
1 teaspoon pepper
1 cup shredded cheese
sliced green onions 
Directions:
Preheat oven to 375°F
Wash your potatoes and then poke at the skin with a fork to allow steam to escape.
Bake the potatoes until a fork can easily slide into them. Roughly 1 hour
While potatoes are cooking, cook meat in a pan and break up in to small pieces when done. Set aside.
When potatoes are fully cooked, take them out of the oven and slice them lengthwise into halves. Scoop out the insides of the potato without breaking the skin.
Mix the potato flesh that you just scooped out with the sour cream/yogurt, milk, butter/oil, salt, pepper, half of the cheese, half of the meat, and half of the green onions. If you have a mixer, use that but typically at a hostel you will have to mash everything with a fork. Works just as well. Make sure mixture is completely mixed and not chunky.
Spoon the mixture back into the hollowed potato skins.
Sprinkle the remaining meat, cheese, and green onions on top of the potatoes.
Put the potatoes back into the oven for another 10-15 minutes.
Let cool, and enjoy.
THIS WORKS FOR POTATO SPUDS TOO! MINI TWICE BAKED BITES!
Avocado Toast
(Serves 4)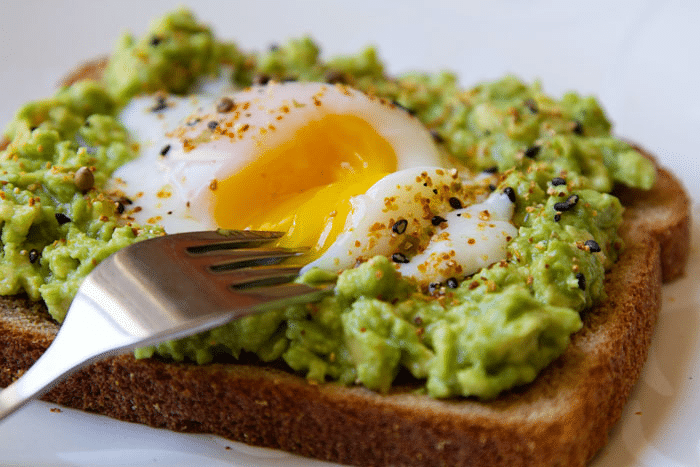 Cooking on a Budget: A Traveler's Guide to Great Food
Ingredients:
One 8-ounce ripe avocado, halved, pitted and peeled (big avocado)
Fine salt and freshly ground black pepper
4 slices whole grain or whole wheat bread (any bread works, toasted)
2 tablespoons extra-virgin olive oil or unsalted butter, softened
Sea salt (optional)
Crushed red pepper flakes, (optional)
1 fresh egg
Directions:
Mash the avocado with a fork in a small bowl.
Add salt and pepper to avocado to taste.
Toast the bread until browned and crisp.
Brush the toasts with olive oil, and season with fine salt and pepper.
Add the mashed avocado evenly among the toasts, and top with more salt and pepper if desired.
Add red pepper flakes (optional)
Add an egg on top, preferably fried or poached. (optional)
 Thanks for checking out the latest recipes from the Traveler's Guide to Great Food, Buen provecho! Bon appetit! and Dig in!